Mogo members flock to carbon offset feature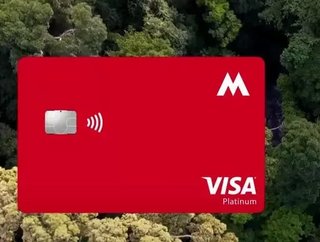 Eco-conscious initiative helps swell membership above 1m, as Q3 report shows solid results...
The launch of a carbon offsetting initiative helped swell net member growth on Mogo's fintech platform by 89% in the most recent quarter.
Launched in July this year, users automatically contribute to carbon offsetting as they spend on their MogoCard - a branded Visa Platinum Prepaid Card. The offsetting itself is handled through a partnership with specialist firm Offsetters.  
The proposition has been an attractive USP in the Candian market, resulting in a boost to overall member growth - 16% year on year - pushing the platform above 1m users.
"The initial feedback on this experience has been excellent and it's something that until you experience it, you won't appreciate how impactful it can be," said David Feller, Mogo's founder and CEO, on Tuesday's earnings call. 
The eco-conscious feature is one in a suite of app enhancements including the introduction of Bitcoin functionality, aimed at 'gamifying' banking and increasing customer engagement. 
"We have seen a big increase in bitcoin accounts, and our recently announced bitcoin rewards program should help to continue this growth as more and more Canadians look for exposure to this asset," David Feller adds. 
Mogo's Q3 results
Mogo revealed the highlight during a solid Q3 earnings report. Core revenue beat guidance to reach CAN$9.8m, with EBITDA of CAN$4.8m, a near 350% increase on the same period last year. 
Net income of CAN$1m was a significant improvement over the CAN$6m loss reported in Q3 2019. 
"Our third-quarter results continue to underscore the core profitability and cash generation capability of our financial model," said Mogo president and CFO Greg Feller. "As we transition back to growth mode heading into 2021, we are financially well positioned and have a growing number of paths to monetising our more than one million members."