Financial Services (FinServ)
Why real-time data is crucial to risk scoring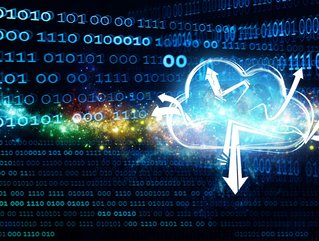 Join our latest webinar discussing the essential role automation is playing in financial decision-making
As fintech continues to transform the incumbent financial services market, institutions are increasing their investments in digital channels with new technologies that automate complicated workflows including risk management. The new technologies are facilitating transaction risk scoring, fraud detection, automating loan approvals, and personalising credit card offers, but all these processes.
To find out more, join Allen Terleto, Field CTO for Redis, the most popular open-source database providing superior performance, and multi-model capability across hybrid and multi-cloud environments, at our webinar, entitled Milliseconds Matter for Risk Scoring or Real-time Financial Decisions
Redis and excellence in financial strategy
Terleto helps organisations strategise how they can process, predict, analyse, and then action data-drive decisions. He is an expert in multi-model in-memory data platforms. The webinar will explore expediating frictionless transactions, providing efficient risk scoring, and reducing false positives in detecting fraud, without adding complexity to enterprise architecture.
Redis Enterprise submillisecond latency and scalability do matter in sustaining new digital volumes when moving to automated processes.
Allen has an Advanced Graduate Certificate in Enterprise Risk Management from New York University (NYU) along with his Bachelor's Degree in Computer Science and holds both an MBA and MSIS from Stevens Institute of Technology.
He also has broad technical and business experience with a specialisation in distributed, low-latency, and high-throughput mission-critical systems. He is a trusted advisor to Redis customers which include leading global banking institutions, fintechs, neobanks, and financial service providers.
Join the webinar
Allen will join Scott Birch, Chief Content Officer at BizClik Media Group, to discuss the latest innovations in the space and to look at emerging trends shaping the future of the industry.
Birch is a creative media professional with 25 years of diverse international experience in Europe, the Middle East, and Asia. He has edited daily, weekly, monthly, and annual print titles, ranging from daily newspapers to glossy celebrity magazines, niche B2B magazines, and luxury lifestyle publications. An early adopter of digital – creating web content since 1996 – he has also created digital app magazines, smartphone apps and overseen online strategy and social strategy.