Financial Services (FinServ)
Why Financial Technology Is the Driving Force of eCommerce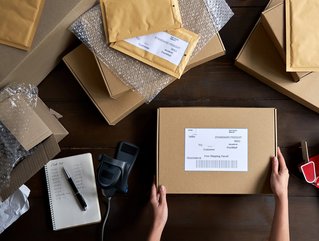 The ultimate guide to fintech and its role in eCommerce, including how it makes the online shopping experience more convenient, efficient, and secure
In the digital age, it's no secret that eCommerce is an increasingly popular option for shopping over brick-and-mortar stores.
According to research by Fundera, 16% of all retail purchases are made on eCommerce sites. They also anticipate that eCommerce will handle 95% of all consumer transactions by 2040.
There is a trend of people choosing to buy goods online rather than in physical stores more and more. Nevertheless, many people are unaware that eCommerce would not be possible without fintech.
This article explores the relationship between fintech and eCommerce and how it affects the entire retail industry.
How fintech makes eCommerce different from traditional commerce
The primary distinction between eCommerce and traditional commerce is accessibility to the market and scalability. Though it can be noted that fintech is available in both brick-and-mortar and online stores, it is more prevalent in the digital space. This is because fintech helps to reduce traditional barriers that have inhibited eCommerce growth in the past.
"There's a huge trend taking place right now related to the rise in digital entrepreneurship and investors' interest in digital investments," said Blake Hutchison, CEO of Flippa. eCommerce allows entrepreneurs to start and grow a business with relatively low overhead costs than traditional companies.
In addition, fintech can enable businesses to streamline their operations, reduce costs and improve customer service. Additionally, it can help create new business models and products that were not possible before. This level of disruption sets eCommerce apart from traditional retail and makes it a more attractive option for consumers and businesses alike.
The level of disruption that fintech may cause in the market is another crucial distinction between eCommerce and traditional commerce. Fintech can completely change how businesses operate, which is particularly evident in the eCommerce space.
What do fintech and eCommerce have in common?
Fintech has disrupted the payment processing industry, making it easier and faster than ever for eCommerce businesses to accept payments from customers all over the world.
Not only does fintech make it easier for eCommerce businesses to process payments, but it also helps them manage their finances more efficiently. For example, it can help businesses track their spending, budget better, and invest money wisely. In addition, it can also help eCommerce businesses to expand into new markets and reach more customers.
Access to capital is another critical area where fintech and eCommerce intersect. "Sellers cannot thrive without the right capital in place and access to that capital quickly in case of an emergency or unexpected costs," added Ricardo Pero, CEO of SellersFunding. "Maintaining a close relationship with a fintech partner will be critical for small and midsize retailers."
Other commonalities include the use of technology, the focus on customer experience, and the need for trust. Fintech has helped to evolve eCommerce by making it more efficient, convenient and trustworthy.
Why is fintech essential for eCommerce?
More efficiency
Fintech allows for more secure and seamless transactions. By using online banking and payment processors, eCommerce businesses can offer their customers a faster, more convenient checkout process. "Fintech is helping eCommerce to bring out new trends to make it more successful," said Christian Velitchkov, Co-Founder at Twiz.
Cybersecurity and fraud prevention
Fintech helps to reduce fraudulent activities by improving security measures. "Legacy solutions designed to prevent account takeover (ATO) attacks generally focus on one primary activity: login. They ask for credentials, serve up CAPTCHAs and, where possible, leverage multifactor authentication (MFA) to verify that the right credentials are being used. Unfortunately, account fraud isn't that simple," said Ido Safruti, Co-Founder and CTO at PerimeterX.
International scalability
Another critical benefit of fintech is that it allows businesses to reach a wider audience. By using global payment methods and currencies, eCommerce merchants can sell their products and services to consumers worldwide. This scalability opens up new opportunities for businesses of all sizes and helps fuel the growth of eCommerce.
Access to both B2B and B2C markets
Fintech is not only crucial for B2C eCommerce, but it's also essential for B2B eCommerce. "Today's B2B customers want B2C-like payment experiences, so e-commerce retailers must offer multiple ways to pay, offering buyers the same immediate gratification as a contactless B2C transaction," said Brandon Spear, CEO, TreviPay. "Business customers also prefer to purchase on their terms and will spend more when they have a dedicated financial relationship and credit line with a business."
Faster checkout times
There are also other benefits to using fintech for eCommerce, such as faster checkout times. This advantage can be in the form of saved time by using saved payment and shipping information, automatic checkout, or one-click buying.
"The rise of single-click checkouts from fintech companies has changed the game of convenience for online shoppers. Fintech companies such as Fast and Bolt provide this checkout solution for brands selling their products online," stated Aman Ghataura, Head of Growth at Alphagreen Group. "The customer's bank details and shipping address are already saved and confirmed, meaning the customer needs to click only once on the product page to confirm their order with the eCommerce company."
Convenience
People can make purchases in the comfort of their homes or on the go. This convenience is possible due to the rise of mobile devices and apps. One example of this is messenger apps, such as WhatsApp or WeChat, which allow people to conduct transactions without leaving the app. There are also now chatbots, digital assistants that can help people with their shopping needs.
"Consumers will avoid call centres and new app downloads altogether and get things done in a simple, intuitive manner through Chat Commerce. For example, consumers travelling via plane may discover the opportunity to upgrade their seat when they're alerted about a gate change and finalise that opportunity through chat," noted Pieter de Villiers, co-founder and CEO of Clickatell. "The consumer may place an order and make a payment in real-time, using a card on file or an airline rewards card."
Loyalty based incentives
Customers have been rewarded for being loyal for decades, but there are new and inventive methods to do so with fintech. Fintech allows businesses to create more customer-friendly loyalty programs to offer incentives such as discounts, points, or cash back.
According to Len Covello, CTO of Engage People, "Companies will begin to focus development on consumer-facing products that will transform the online checkout as a consumer touchpoint for long term loyalty. For example, the ability to 'pay with points' at checkout increases flexibility and options for customer engagement at the POS for brands."
Real-time data analytics
Another benefit of using fintech for eCommerce is gaining real-time insights into their sales data. This information can help businesses make better decisions about what products to stock and how to market them. It also helps in terms of making economic decisions about pricing and inventory.
According to Lee Rehwinkel, VP of Science and Analytics at Zilliant, "Market conditions are often in flux, and eCommerce pricing must account for unforeseen circumstances such as inflation, cost volatility, competitive factors, and more. The go-to approach ─ static reports and outdated pricing systems ─ cause delays that add up. A simple example: If raw materials go up 7%, each day of delay results in absorbed cost, yet the average cost-driven price update takes anywhere from four weeks to four months to complete. It's simply not fast enough."
Real-time data analytics allows eCommerce companies to make faster and better decisions, which helps them stay competitive in the online marketplace.
Other alternatives
Some customers may not have good credit ratings or may not want to use traditional payment methods such as cash or coins. This is another area where fintech can help with options like buy now pay later (BNPL) and cryptocurrencies.
According to Gregory Zakowicz, Senior Ecommerce Expert at Omnisend, "Increased offerings of 'try before you buy' and 'buy now, pay later' will continue to pay dividends for eCommerce companies that invest in them. These offerings give consumers increased trust in doing business with brands (important for acquiring first-time customers), can help increase conversion rates for high-return verticals like apparel, and can help increase customer AOV and investment in higher-quality products by spreading payments out over multiple months."
Another alternative is to round up the payment amount and donate it to good causes. For example, McDonald's uses fintech kiosks in its conventional restaurants to allow customers to round up their purchases to the nearest pound and contribute the difference to charity. This option gives consumers a feeling of giving back while supporting a good cause.
"Fintech for good is on the precipice of revolutionising marketing. Previous generations only cared about savings, but this generation focuses on the quality/impact/price matrix - with quality and impact leading the way (think "spend $100, get $20 to give to any charity you want"), said Andrew Forman, Co-Founder and CEO at Givz. "Rounding up change for charity was the start of fintech for good - but ultimately letting customers decide where they'd like to have the most impact will have the best results for brands, individuals, and charities alike."
The bottom line
As more consumers move online, businesses will need to rely on technology more than ever to stay competitive.
Overall, it's evident that fintech is essential for eCommerce to exist and thrive. It has revolutionised the payment processing industry, and there is no doubt it will continue to do so in the years to come.