Financial Services (FinServ)
What do financial experts say about the future of fintech?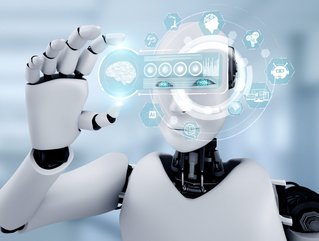 In the current economic climate, fintechs are facing a number of challenges. We asked eight industry experts their views on the future of fintech
With IPOs on hold, a number of fintechs declaring insolvency and fewer investment opportunities, the current economic climate has become a challenging one for scaling fintechs.
Inflation means lenders are managing a high-interest rate and repayments tightrope, while companies dependent on raising capital to survive, are hard-pressed to generate funding.
The current marketplace is an environment that will drive resilience and innovation - and it will also change the shape of some fintech trends that looked set to lead the industry, just a year ago.
We asked eight fintech leaders their views on the following question:
What does the future of fintech look like to you?
Dima Kats, CEO of Clear Junction
"Across all markets, the threat of recession is forcing many business leaders to become more efficient regarding their spending and budgets – with the view that adopting a 'leaner' operation during these tough times will lead to a more resilient organisation.
"Much like other industries, for players in the payments landscape, the recession is also a challenge. This is because, at its core, a recession impacts real consumption, which is the base layer of payments industry growth.
"However, there is still quite a bit of investment money available and opportunity for growth, but the reality is that during a recession, investors take fewer risks and take longer to make investment decisions.
"I believe the payments industry has a more nuanced outlook than current valuations imply. In my view, there are many aspects of payments that may be more resilient in a recession than many investors expect, creating the potential for enormous investment opportunities."
Patrick Kavanagh, Angel Investor and Co-founder of Atlantic Money
"It is likely the case that public market valuations, and the poor performance of recent IPOs is dampening the optimism that drove valuations during Covid-19. These markets will likely need to recover somewhat for VCs to continue to invest aggressively. At the same time, most investors have 7-10 year investment horizons and are comfortable with this uncertainty; they may just adjust prices they are willing to pay downward for now."
Rohit Bhosale, Digital Bank Specialist at Persistent Systems
Fintech has seen overwhelming contributions from investors, and so the sector is booming, but at the same time sustaining this growth has always been a challenge. What I think we will see happen is that some of the new start-ups with perish and others will be acquired by bigger institutions.
"This cycle is not new. Having overwhelming investor support allows start-ups to grow and get established which results in a perceived boom in the industry in general.
"It's not a bad reflection on the industry when new companies fold, get acquired, or even join hands with other start-ups to put forward a better proposition – it's an expected outcome."
Vivi Friedgut, Founder and CEO at Blackbullion
"The market's being super-disrupted - unicorn status has lost its lustre, and with bigger players shedding jobs in a high-profile way, there's clearly a loss of confidence. I think we're going to see more consolidation too with the current flurry of panic selling together with more US and foreign startup takeovers as UK companies seem "cheaper" as acquisition targets with the pound crashing."
"I'm hopeful that in response to the cost of living crisis, we'll see fintech for good emerge stronger. Right now, we're not doing enough to service young people in particular effectively and it's something we're looking to tackle with Blackbullion, every day."
Daniel Harman, Co-founder of Dark Square Capital
"As a general trend I think people want more control over their finances, we've seen that happen in the banking space with the likes of Revolut and Monzo taking up considerable market share. I think uptake is still skewed towards younger generations but as the fintech space as a whole, gains more trust and experience we should hopefully see more uptake amongst older generations.
"Transparency is also a major trend for the future. I think the likes of Revolut have been so successful because it allows you to see exactly how much money you have in your account, track spending per transaction, analyse your spending trends etc. Even traditional banks have got pretty good at providing real time transaction/balance info. So I think it makes sense for other financial sectors to follow this trend, particularly in the investment space."
Rajat Agarwal, Chief Credit Officer at Cleo
The future of fintech to me is a world where financial services are more affordable and accessible to the majority of people. The traditional financial system is slow, complex to understand and designed for the 1%. Fintech companies have the potential to simplify it and to reduce costs, increase speed and expand accessibility by leveraging technologies such as AI to drive more financial inclusion. This is one of Cleo's core philosophies - we want to help turn the complexity of a person's financial life into a conversation that is engaging and that will make a positive change.
Rich Bayer, Clearpay's UK and EU Country Manager
Fintechs that are seen as disruptive now will become "business as usual" within a generation. My prediction is that the payments and credit sector will undergo a paradigm shift, thanks in part to millennials who
watched their parents struggle during the 2008 global financial crisis. This risk averse generation wants to avoid falling into revolving debt and has an overwhelming preference for debit as a result.
At current growth rates, BNPL payments are expected to make up 10% of all UK e-commerce spending by 2024. The UK needs a finance sector where innovation thrives, and consumers are economically empowered and safeguarded by strong industry protections. This is where the future of fintech will lead us.
Meeri Savolainen, Co-founder and CEO of INZMO
"Fintech will continue to evolve with accelerating innovations. As a result, customers will continue to benefit: from faster services and lower costs as the majority of the transactions will be automated. Currently, fintech is focussed on merging digital trends with customer expectations – saving time, travelling costs, and inconvenience.
"The pandemic has led to skyrocketing demand for fully digital services with integrated experiences now standard for customers. This trend is continuing and is forcing the industry to look for quick, robust, and flexible solutions to solve consumer problems while also driving down internal inefficiencies. We will also see enhanced use of data and massive adoption of AI, chatbots, and robo-advisors in the near future.
"I also anticipate seeing a second wave of insurtech: even though startup activity in insurance has slowed, insurtech will continue to play a massive role in shaping the future of the whole financial industry. We will see numerous successful partnerships between startups and incumbents which will speed up innovation and digital transformation, and several insurtechs will become licensed carriers themselves."
Michele Tucci, Managing Director of Credolab
"Fintech is here to stay. I saw resumes where candidates claimed to work in the Fintech sector even before the term was created. "At the end of the day", one candidate argued, "a bank is just a tech company with a banking license". As technology improves and becomes even more ingrained in the day-to-day life of people, there will be more embedded finance (payments and lending) and more embedded insurance than ever before. No matter how centralised or not these solutions are or will be, the future looks bright."