Financial Services (FinServ)
A week in fintech: Big news for ClearScore, Klarna and Wise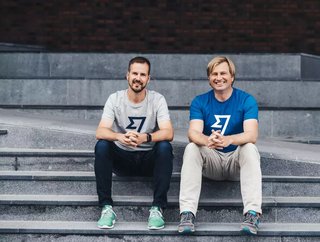 IPOs imminent, entry to new European markets and soon-to-be unicorn status for Wise, Klarna and ClearScore
Three leading fintechs, ClearScore, Wise, and Klarna have made groundbreaking announcements this week.
A hat trick of IPOs, new market entries, and reports that the up-and-coming ClearScore is on track to gain unicorn status spells good news for the burgeoning UK and European fintech industry.
ClearScore on track for unicorn status
The UK-based technology company ClearScore is well on course to reach unicorn status following its latest funding drive.
ClearScore, which offers consumers free access to their credit scores, has just been valued at the US$700mn mark following a $200mn injection of capital from leading investors.
Founded in July 2015, by Justin Basini, Nigel Morris and Dan Cobley, ClearScore was the first company in the UK to provide such a service without charging the customer.
According to a report by Sky News, the fintech's recent funding was secured from Invus Opportunities, a North American investment fund.
The capital will be used to expand ClearScore's workforce, product portfolio, and customer base.
The fintech has a global customer base of more than 14 million users, 11 million of which are UK-based. ClearScore has proven popular with customers because unlike competing services, it does not charge for its credit reports.
Reports also suggest that the investment from Invus Opportunities will enable current ClearScore shareholders, including Blenheim Chalcot, the leading venture-builder, fintech investor QED and LeadEdge, to sell part of their stakes in the company.
ClearScore facts:
In 2018, ClearScore's position in the UK financial market was so strong that the company accepted an offer to be bought by Experian for $348mn

The deal was scrapped following intervention from the Competition and Markets Authority (CMA)

ClearScore also operates in Australia and South Africa and has a three million-strong customer base outside the UK.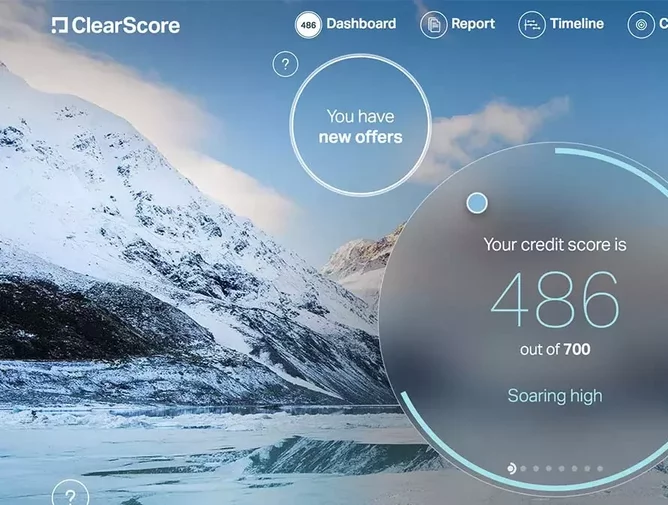 Image credit: ClearScore
Klarna enters the Swiss marketplace
Europe's largest fintech, the Swedish challenger bank, Klarna, has entered the Swiss marketplace and looks set to take on Europe's retail banks.
Founded in 2005, Klarna was one of the first fintechs of its kind to launch banking services. It has now expanded its payments app to Swiss consumers.
The app, which is used by 18 million customers, is already active in the UK, the US, Germany, and Austria.
According to reports, the Swedish fintech has a banking license that operates within Sweden and is partnered with major retailers and providers like Spotify, H&M, Mediamarkt, and Nike.
Worth an estimated $45.6bn, Klarna backed by Silicone Valley giants including Silver Lake and Sequoia Capital, by Visa, Ant, and Softbank.
In 2020. Klarna registered over $1bn in revenue for the first time. But its losses increased to $168mn, from $110mn the previous year.
Klarna also has plans to open a physical office in Switzerland. Retailers including H&M, Campz, Mango, and Calida are already using the fintech's payment solution at the point of sale.  
Reports also suggest customers in Switzerland are embracing the digital payments solution. In 2017, an estimated 70% paid in. But now just 43% of shoppers are using physical currency.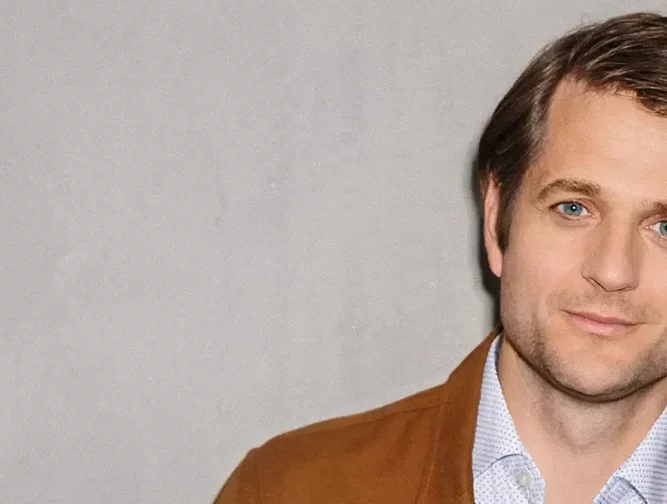 Image credit: Klarna CEO, Sebastian Siemiatkowski courtesy of Klarna
Wise heads for its IPO sooner than expected
The fintech formerly known as TransferWise – and now rebranded as Wise – has confirmed plans to make an Initial Public Offering in July.
The move has come sooner than expected, and Wise said it will use the offering to test investor appetites in London's main marketplace.
Wise, which was founded in 2010, has experienced massive growth because its services provide far cheaper money transfer options to customers than incumbents.
The fintech plans to do a direct listing on the London Stock Exchange rather than sell shares at a set price in advance, with the opening price to be set in an open auction on the date of admission to the exchange.
Updates confirm trading is scheduled to open on July 7 following a management roadshow that starts on July 1.
Sources also told Reuters in April that Wise could be valuated at $7bn, making it potentially one of the biggest floats of 2021.
Speaking about this latest development, Kristo Käärmann, CEO and co-founder of Wise, explained, "This process will broaden the ownership of Wise, in support of our mission to move money around the world faster, cheaper and more conveniently."
He added, "Since announcing our expected intention to float last week, we've had over 60,000 expressions of interest in our customer shareholder programme."
Main image credit: Taavet Hinrikus and Kristo Käärmann of Wise