Financial Services (FinServ)
SEON acquires AML specialist firm to address 'FinCrime'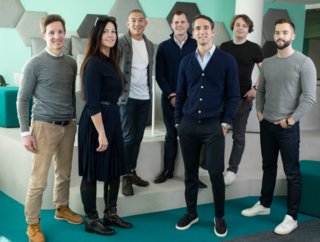 SEON has acquired Complytron - an AML specialist company to bolster its anti fraud agenda and fight 'FinCrime'
The international fraud prevention company, SEON, has acquired the AML specialist firm Complytron as part of its strategy to expand its security services to combat 'FinCrime'.

According to reports the acquisition by SEON now offers a vital single source for FinCrime intelligence combined with decision functionality to help address evolving regulatory requirements.

The acquisition, which was officially completed in January 2023, demonstrates SEON's considerable expansion since its record-breaking $94M Series B investment in early 2022.
The company, which was launched in 2017, also reached profitability in just two years, and now has a robust marketplace reputation.
Demand for 'FinCrime' services increasing, says SEON

The decision to acquire Complytron, say SEON's leadership team, is in direct response to an urgent demand for robust AML solutions, as the world adjusts to an increasingly volatile political and humanitarian landscape. Data shows there has been a global surge in AML fines, which rose by 50% in the past year alone

Executives claim that the innovative combination of fraud, AML and data enrichment solutions will help nations and businesses to break down obstructive information silos. SEON's existing anti-fraud APIs, together with new AML functionality, creates a powerful united platform. The solution will monitor financial transactions in real-time to detect signs of fraud and money laundering, while also enabling onboarding checks to run silently in the background. This will reduce false positives and increase the experience of genuine transactors.
New move by SEON brings competitive advantage to its fintech services

By using Complytron's data capacity alongside Seon's SEON's rule editing options, will create a strong competitive advantage in the money laundering prevention market. SEON also utilises ML and AL AI automation and real-time checks, thus eliminating the need for separate searches across different databases, by combining intelligence from multiple sources. In a statement released by SEON, the company said: "This includes all the international sanctions and crime lists, a global Politically Exposed Persons (PEP) database, and watch lists of supervisory authorities and national law enforcement from more than a hundred sources around the globe, such as Interpol and the FBI."

Reports show that the new solution is available for use, is fast to install and delivers immediate benefits, because it combines APIs for critical real-time insights. The platform also sends out instant notifications should an individual's risk status change.

Furthermore, through its know-your-customer (KYC) check, SEON's platform can now reveal hidden, risky relationships on behalf of clients by assessing not only customers, but the people they're connected to. The solution has also been built with legacy and digital native systems in mind and features an intuitive product dashboard for ease of use in any environment.
SEON and next-generation anti-fraud technology innovation

Speaking about the acquisition, and the launch of the AML capability, Tamas Kadar, co-founder and CEO of SEON explained: "Less than a year on from our $94mn Series B, we're executing on our mission to fight fraud and combat money laundering. Our goal at SEON has always been to deliver the best solutions to our customers. Rather than building an AML solution from the ground up, it made perfect sense for us to acquire Complytron's extensive and innovative algorithms and worldwide databases – as well as the expertise of its talented team.

"By completing this acquisition, we have increased our total addressable market by approximately $6BN. This means we are instantly able to solve the challenges of risk and compliance management for even more businesses. It's a milestone for our company and a strong signal for our customers and partners that we will continue enhancing our product to combat evolving threats. In today's landscape, having this 360° view of individuals and business partners isn't an option, it's a regulatory must."

Meanwhile, Oliver Lebhardt, former co-founder and CEO of Complytron and current Product Manager of AML at SEON added: "We've watched the SEON story unfold, keeping up with the business alongside its exciting growth trajectory. It's now great to be a part of the mission, and to play a role in combining fraud prevention and AML tools into a single source. This acquisition represents a major step in the battle to reduce FinCrime and will help sectors such as fintech, online lending, gaming, neobanking, ecommerce and travel, to prevent criminal activity via their platforms."
A robust growth strategy for SEON ahead of new opposition

As part of the acquisition, SEON has full rights to Complytron's technologies, as well as the company's staff, including its dedicated AML team. Notably, Complytron's co-founder and CEO, Oliver Lebhardt, is joining SEON along with co-founder and UX lead, Abris Gryllus and his expert team.