Financial Services (FinServ)
Saudi fintech industry sees US$347mn investment in 12 months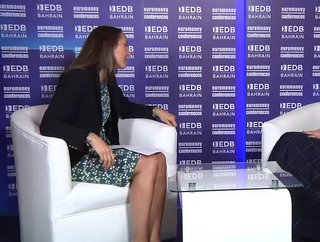 The number of fintechs operating in Saudi has risen by 37% over the past year
Investment in fintech in Saudi Arabia has risen by 37% and received US$347mn in investment funding over the past 12 months. 
The information was published in the recent Saudi Annual Report, 2020/2021, which revealed that over the last year, the marketplace has grown dramatically. New fintech companies have emerged in payments, capital markets, insurance, and business tools for SMEs. 
The data shows regulatory and infrastructure developments includes the launch of new fintech activity regulations, the launch of SARIE - the Instant Payment System- and the Council of Ministers' approval to license two local digital banks: STC Bank and Saudi Digital Bank.
Predictive analytics have also shown that 2022 will be a significant year for the sector. This will be made possible by continued investment in the region alongside the launch of Open Banking. Both elements are expected to support the development of a new generation of fintech solutions in Saudi Arabia.
Maturing fintech market in Saudi
As part of a government drive to increase fintech investment and interest in The Kingdom, the Saudi Government launched Fintech Saudi in 2018 by the Saudi Central Bank in partnership with the Capital Market Authority. The regulatory and supportive body acts as a catalyst for the development of the financial services technology (fintech) industry in Saudi Arabia. A mantra of Fintech Saudi ambition is to transform Saudi Arabia into an innovative fintech hub with a thriving and responsible fintech ecosystem.
We seek to achieve this by supporting the development of the infrastructure required for the growth of the fintech industry, building capabilities and talent required by fintech companies, and supporting fintech entrepreneurs at every stage of their development.
Speaking about the results of the report, Nejoud Almulaik, director of Fintech Saudi explains, "During 2020 / 2021 we have seen the development of a maturing fintech industry in the Kingdom. As we emerge from the challenges of COVID-19, it is clear that the digitalization experienced during the pandemic is here to stay". 
Almulaik added that the regulatory authorities have been partially responsible for the growth in fintech because "regulation clarity is attracting more investment in the sector and driving the growth of the fintech industry."
Main image: Nejoud Almulaik, director of Fintech Saudi during an interview