Financial Services (FinServ)
Rodney Bain, APEXX Global's co-founder, speaks about BNPL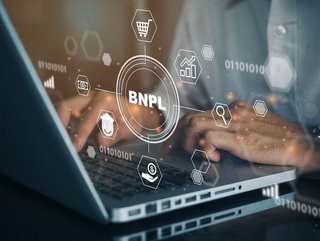 Rodney Bain, APEXX Global's co-founder, spoke to FinTech magazine about the regulation of the Buy Now Pay Later (BNPL) industry and where it is heading
Can you tell me about your company?
APEXX Global is a Payments-as-a-Service platform combining acquirers, gateways, shopping carts and Alternative Payment Methods into a single integration. Founded in 2016 alongside my co-founders Peter Keenan and Toreson Lloyd, APEXX is a one stop solution for global enterprise merchants. We've built an integrated and transparent service that manages the authorisation, processing, and optimisation of transactions through our advanced and intelligent routing platform, which optimises for cost reduction and acceptance uplift.
Critical to our approach is our partner agnostic strategy, which means that we work with many different solutions providers across the payments industry. This enables us to provide a more efficient and cost effective solution that cuts through the complexity of e-payments and legacy payment systems. Ultimately, it is our mission to help businesses to grow by reducing unnecessary costs, increasing conversion rates and simplifying the global payment system.
What is your role and responsibilities at the company?
I am co-founder and Chief Strategy Officer at APEXX Global. I oversee the development and execution of APEXX's global strategy – this includes our payments platform but also BNPL Connect, which aggregates BNPL providers to find the best option for merchants and, ultimately, consumers. We recently opened an office in New York to service merchants in the US, which is where I am currently based.
Merchants have historically been poorly served by the payments industry and it is our mission to reach as many merchants as possible, so that businesses can connect with the best payment method for each transaction, rather than being tied to a certain provider, card scheme or acquiring bank. We're all about putting the power back into the hands of merchants.
How does BNPL Connect work?
BNPL Connect is an aggregator that allows merchants to access multiple BNPL solutions through one consolidated API. In turn, consumers around the world can choose from a wide range of BNPL options and select the most flexible plan that helps them to best manage their finances responsibly. APEXX is currently integrated with over a dozen BNPLs globally who are the best in class in each of their respective markets and offer the widest range of products for consumers. These include Afterpay/ClearPay, OpenPay, Sezzle, Atome and Zip.Co. It is the first product of its kind in the BNPL marketplace and we've had a fantastic response.
Do you think there is a need for more regulation on the BNPL sector?
BNPL is a hugely popular payment method – it accounts for 1% of the credit market and this is only set to increase. I welcome regulatory scrutiny of the sector; with BNPL's rapidly growing popularity it's critical that consumers are protected and are offered lending that they can reasonably repay. It is also important that regulators recognise the broad consumer good that can come from BNPL usage and that they establish a robust and sustainable foundation for continued innovation that is in the consumers' best interest.
Looking to the future, where do you think the BNPL market is heading?
Regulators are paying attention and we expect the sector to be increasingly brought within the regulator's remit. We support the establishment of proportionate, progressive and structurally appropriate regulation that adequately distinguishes between products types according to the potential harms to consumers and the wider credit market. Regulation should also seek to ensure that consumers using BNPL responsibly get the same benefits for good repayment behaviour as they do with other credit products.
The UK is leading the charge when it comes to forward thinking regulation and we expect this to continue. Australia, New Zealand, Canada and the US are also taking stock of the sector and we expect scrutiny to increase.
More broadly, we expect some BNPLs to grow through opening new lending verticals to better rival credit cards, personal loans and wider financing products. We foresee others providers pivoting into global financial super apps, leveraging strong consumer attention, brand recognition and loyalty to capture an increased percentage of user spend and financial services consumption. We will also continue to see new providers launching and existing providers consolidating as key players look to scale.