Financial Services (FinServ)
Mortgage startup Tomo secures $40m seed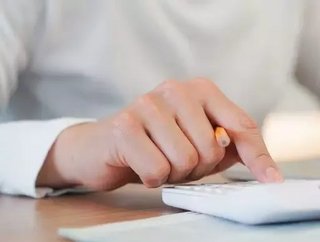 Fintech startup draws major investment in mission to reshape clunky mortgage system...
A fintech startup aiming to overhaul the "lousy" mortgage process has raised $40m in seed funding.
Tomo Networks was founded by CEO Greg Schwartz and CRO Carey Armstrong, former executives at online real estate firm Zillow. Their digital mortgage platform aims to sit neatly between consumers and real estate agents to streamline the often byzantine financial processes at the heart of buying a home. 
The company says it will remain human-driven, but technology-enabled. It aims to deliver a system that preempts and smooths out friction during the mortgage process - based, it says, on omotenashi, the Japanese philosophy of meeting guests' needs before they arise. 
"Ripe for change"
Nick Huber, partner at Ribbit Capital, which led the seed funding, believes this aspect of real estate is "ripe for change". Other investors in the round include NFX, Zigg Capital and SVB Capital. 
CEO and founder Schwartz says: "Buying a home is a lousy experience. Despite years of tech companies focusing on real estate, the overall process has not changed enough." 
Instead, Schwarz says, Tomo will deliver "the efficiency of a tech-enabled real estate transaction and the intimacy of having a team of elite professionals on our side."
Funds will be used for a nationwide hiring process in the US, with plans to centre teams in Austin, TX, Seattle, WA, and Stamford, CT. 
Mortgage fintech funding 2020
Investment in digital mortgage services has accelerated in 2020. Here are just some of the most successful rounds this year: 
Molo
Where: UK
Service: Digital mortgage lending
Capital raised: GBP£266m, Series A Round, October 2020
Habito
Where : UK
Service: Digital mortgage lending and broking
Capital: GBP£35m, Series C Round, August 2020
Verteva
Where: Australia
Service: Digital mortgage provider
Capital: AUD$33m, Seed Round, May 2020