Financial Services (FinServ)
MatchMove acquires e-commerce company Shopmatic for US$200mn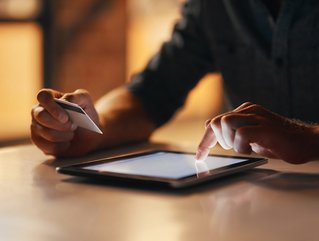 MatchMove has acquired e-commerce specialist Shopmatic in a US$200mn deal, creating what it calls an 'end-to-end embedded finance and ecommerce powerhouse'
Singapore-based fintech startup, MatchMove, has acquired ecommerce platform Shopmatic in a US$200mn deal.
The latest acquisition will allow MatchMove, which helps companies embed services such as digital payments, remittance and loans into their platforms or mobile apps, to provide its capabilities to more than a million of Shopmatic's small and medium-sized enterprise (SME) customers.
Growing its presence across Southeast Asia, MatchMove now has customers across Singapore, India, Indonesia, Hong Kong, Malaysia, Philippines and Vietnam. According to the company this deal is the first in a series of planned acquisitions for MatchMove to create an end-to-end service for companies in Southeast Asia aiming to digitalise their offerings.
Meeting growing demands for e-commerce
MatchMove provides enterprise customers with a set of customisable APIs which can be integrated into their app to offer own-brand digital wallets, in addition to both virtual and physical cards through Visa, Mastercard and WePay. The platform comes with a virtual account, ensuring they receive their daily sales funds. This solution also helps Shopmatic and its merchants improve their receivables and reduce their cost of managing payments.
E-commerce sales in the Asia-Pacific are expected to nearly double to hit US$2tn by 2025, according to market research firm Euromonitor.
Shailesh Naik, CEO, MatchMove, said: "Demand for embedded finance and e-commerce is growing extremely fast. Shopmatic has built an amazing business and team with proven ecommerce tools which support SMEs to trade online. The acquisition provides a large user base to deploy our financial services, reaching a huge sector of the economy at scale."
"Enterprise customers can now completely digitalise their supply chains - providing services like supply chain lending and vendor payments through a single platform to Shopmatic's ecosystem of SME customers."
Bringing embedded finance to more customers
Founded in 2014, Shopmatic helps businesses to have a presence online through the likes of social commerce features and assists them with managing their inventory on multiple e-commerce sites through a single platform.
Anurag Avula, CEO, Shopmatic, said: "This is about driving the digital economy by combining embedded finance with ecommerce. We are building a scalable, business-friendly platform-as-a-service with intelligent tools and data, so every business has the ability to create amazing products to address their markets and while addressing the challenges of moving digital money securely."
"MatchMove plans to provide modular services, so customers can select and tailor the digital services they need to deliver their commercial objectives."
"In addition to their existing e-commerce services, Shopmatic merchants will now be able to access embedded banking-as-a-service through MatchMove, enabling their buyers to make and collect payments seamlessly and at a lower cost."