Financial Services (FinServ)
Making good on promises to vulnerable customers
By Richard Whittington, Financial Services eLearning Product Owner, The Access Group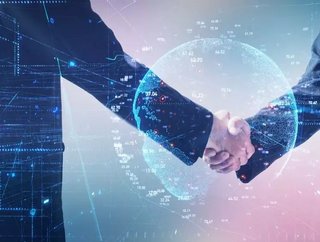 Ensuring staff have the right skills to deliver positive outcomes for vulnerable customers will be critical in the wake of COVID-19...
Ensuring staff have the right skills to deliver positive outcomes for vulnerable customers will be critical in the wake of COVID-19, says Richard Whittington, Financial Services eLearning Product Owner at
COVID-19 has already been a test for financial services institutions and there will be more challenges to contend with as the recession bites. Most have set their stalls out, pledging to support those experiencing financial and mental distress – and their reputation depends on how well they deliver on their promises.
Those new to the market, like the challenger banks, are no different, as few have the experience of operating during a severe financial crash like the one last seen in 2007/08. With the number of vulnerable customers already at an all-time high and expected to increase, the , so firms need to make sure their business model does not fail the people who need more support.  
I firmly believe it doesn't matter how young or well-established a financial service provider is as long as your workforce has the skills and competencies required to assist anyone, especially those classed as vulnerable. Achieving the FCA's gold standard of '' is even more important in the current climate when a firm's success depends on 'effective leadership and governance' and employees possessing 'the necessary skills and capabilities.'
As is fitting for digital-only providers, the future of learning is also data-driven and available anytime-anywhere via an app. Having seen events and courses cancelled or move online due to the pandemic, firms are now realising the value of eLearning, not just as a substitute for face-to-face training but as a way to engage employees and instil the right competencies.
Compliance, HR and Learning and Development (L&D) teams can use diagnostic testing in their learning platform to identify skills and knowledge gaps among teams and individuals. Learners then receive targeted and role-specific content, with case studies, that fulfils the regulatory requirements in an easy-to-digest format, while managers gain performance metrics to identify development areas.
At a time when remote working has become more prevalent, and new-starters are joining firms without face-to-face support from colleagues, it's essential that learning does not fall by the wayside.
Staff in customer services will already be hearing harrowing stories from customers experiencing job loss, bankruptcy, redundancy and so on. They can only deliver positive outcomes, and reduce the impact on their own mental health, if they have the knowledge to handle every enquiry with confidence and sensitivity.    
Understanding the latest guidance on supporting vulnerable customers is not limited to front-line staff; it also informs policy, the development of new products and services and the firm's strategic direction.
Last year, long before COVID-19 derailed our lives, Monzo, Revolut and Starling . For a segment driven by innovation, I am confident they will rapidly develop new products and services in response to changes in the market. In fact, it is a golden opportunity to reassure all customers that they can expect at least the same standard of service, if not better. 
For more digital learning and compliance resources from The Access Group, click .