Financial Services (FinServ)
LIVE EVENT: The importance of ESG and sustainability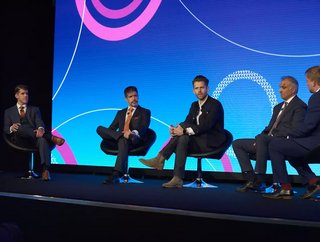 FinTech & InsurTech Live 's Fintech leader's panel talks technology, sustainability and investment in financial services
As the demand for ESG compliance accelerates in the fintech space, we asked our panel of industry experts how the fintech industry is embracing sustainability, and how this will affect growth, ecosystems, and more.
Meet the panel:
Stephen Roche - Saphyre
Gabino Roche - Saphyre
Stephen Dury - Capgemini
Sohail Raja - Soc Gen
Q: Are fintechs fully embracing ESG as a culture, or are many simply ticking boxes?
Gabino Roche: There is an individual responsibility - and it is each corporation's responsibility to really do their homework and give investments through ESG. There are a lot of things you can do to achieve this status through ticking various boxes and then getting the label. 
Stephen Roche: It is easy to tick the boxes. But ESG is about personal responsibility. It's about building a company. You want to make sure you have a good culture - it's about giving back to society and having a sustainable life. For legacy companies, it's more difficult to make those changes, even from a practical and sometimes cultural point of view.
For newer companies, most of them embrace it. In general, attitudes are changing. Back in the 90's, people wanted fast food. It tasted great and it was convenient to get. That has changed dramatically. Today's millennial generation wants to eat healthily. They will spend more money. They will sit down and wait longer for food that is better for them. That culture is the same in startups today. They are willing to do their part to help keep ESG goals in place. 
Stephen Dury: In terms of legacy companies finding it harder to embrace ESG, I don't think it's a lack of will. I think that when you look at ESG you need to break it down into certain parts because it's such an enormous topic. Are we talking about financial inclusion or mental wellbeing or mental health? The access to capital becomes critical. You fuel the transition by enabling that funding. These decisions need to be judged in the long term. 
The role of data in this process is critical because it provides the ability to track progress over multiple brands and multiple industries and that enables us to track the changes and progress we are making. What's measured is managed. People can take ownership and try to change. Ultimately though, ESG is not an option. You will be judged and people will make decisions on whether you are a company they deal with based on your actions. 
Sohail Raja: In terms of data, I think that is part of it. We need to look at ESG as a whole, and then break it down into three aspects, namely environmental, social, and government - and then really getting to a fine level of detail to say if things are performing at a sector level, a company level, and an individual level.
That's something Soc Gen is focused on. We're also taking a lead from what clients are looking for as well, particularly in investment houses. Hedge funds are looking to divest away from fossil fuels, for example, and they are looking to divest very quickly. They have demands from PR, and their shareholders to invest and keep that share price at a level. 
There can be mixed messages in the marketplace too. For example, there are now a plethora of grocery delivery firms springing up. From an environmental perspective they are ticking the boxes, but zipping around on electric bikes where people are living isn't really socially environmentally friendly. 
Q: Investors are demanding robust ESG credentials. Has that changed the landscape for fintechs? 
Stephen Roche: Yes. It has changed the landscape. If you are looking to grow your business and you want investment to make that happen, you have to address the ESG goals that apply. Investors want to diversify their portfolio. They want to show that they are invested in that space. The culture is shifting that way - and it's being changed by millennials who are demanding it.
However, ESG can also just be used as a label. There are some corporations that take advantage of loopholes in the system by buying into the carbon credits as an act of contrition for them not really adopting those principles in the first place. I think it's great that investors demand it because the message really needs to come from them in terms of what their expectations are. 
Stephen Dury: I think what's interesting about ESG and investors' demands, is that it comes down to accountability. With investors demanding certain standards, you will be held to account if you don't [embrace ESG]. 
People will not buy your products, people will not invest. You are accountable as a leader of any business that demonstrates that it is making progress happen. People should be proud to take and want to be involved in ESG because it's the right thing to do over the longer term. 
Q: It's well known that we have a financial crisis every decade. Can fintechs help to stabilize that? 
Gabino Roche: That's one of our goals at Saphyre. Creating transparency is key in avoiding financial crashes. Being a SaaS business in the cloud is that transparency is much faster and easier to achieve.
 In legacy system models, companies have on-premises equipment and databases that they need to share out over their networks when decisions need to be made. They have to synchronise data to be on the same page. In terms of the cloud, everyone is seeing the same data at the same time. You create an interface when all parties can exchange that information and there is immediate transparency. This is where fintechs can help. 
Stephen Roche: If you think about the technologies that fintechs are bringing to space, like AI, that in itself has a lot of important sustainability functions. Whenever AI is involved, you don't need too much physical infrastructure. 
Stephen Dury: If you rewind back to 2010, when the British Business Bank discussed the causes of the crisis, the reaction of the SME sector resulted in the signposts to alternative lending. After six or seven years, the mechanisms were in place for this to work, largely through established providers. When I think about the way industry operates, it becomes clear to me that we need to look at it from all levels. It's not just about creating businesses that can solve problems and diversify. It's also important to make sure this works with the system - whether that's regulatory supervision, DRA conduct, or competition and so on. 
We must always be on top of the fact that fintechs bring challenge and innovation and creativity to some of the biggest problems faced by the sector. But unless we lean into those changes so they can scale, respond and change the way the sector works. Otherwise, if another financial crisis or a pandemic were to hit them in my view, we've failed as an industry. 
Q: How do you break ESG down - and what's the most significant aspect of it for fintechs and the wider industry? 
Sohail Raja: Investors need to have ESG connections as well as fintechs. It's not just about fintechs. However, investors want to know about social responsibility, what companies are doing to help their local communities, how they are handling diversity, and how they govern themselves, both internally, with clients, and also with partners. We're seeing a lot more of these types of conversations going on. 
Ultimately, client demand controls the marketplace.  We're seeing a lot of drive from clients - to see a strong push in divesting away from unfriendly environmental projects and investing in carbon neutral. They don't just want to seem as though they are doing the right thing. They want to show that to their investors and shareholders.