Financial Services (FinServ)
French Fintech "Lydia" Enables Crypto Trading for 5.5m Users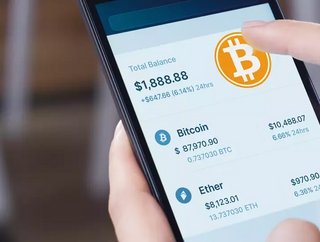 In the wake of a recent cryptocurrency market boom, French fintech company Lydia enables digital assets to more than 5.5 million users in France
Lydia, a French mobile financial services super-app with 5.5 million users, has teamed up with Austrian fintech unicorn Bitpanda to give Lydia's subscribers access to assets such as cryptocurrencies, partial shares and precious metals.
Lydia uses Bitpanda's White Label infrastructure, a cutting-edge trading and custody platform that allows financial services providers to offer technology-focused multi-asset trading and investment with 24/7 access.
Initially, the term Lydia derives from an ancient Greek city on the western coast of Anatolia that was once one of the major cities in the region. It is best known as the first city to mint coins in about 650 BC.
Investors such as Chinese tech giant Tencent and American venture capital firm Accel have put over $159.84 million (USD) into Lydia since its inception in 2013. Bitpanda also has big backers, such as tech billionaire Peter Thiel and hedge fund legend Alan Howard.
Bitpanda is also working on expanding its own institutional trading exchange, Bitpanda Pro. This platform is already used by many professional cryptocurrency investors and traders, who appreciate its fast processing speeds and customisable user interface. It enables API connected trading bots and provides advanced security along with liquidity features. In October, fintech specialist Joshua Barraclough was named CEO of the platform. Previously, he worked as the Co-Head of Digital Innovation for JP Morgan in London, one of the Big Four US banks.
A rise in demand for digital assets
Many cryptocurrency enthusiasts in France have been tired of waiting for traditional banking institutions to offer a service that suits their needs. As a result, Lydia is launching this new trading and investment service for the French market, where it currently provides existing financial services.
Lydia's users can finally switch between traditional currencies and cryptocurrencies within one app. The company's long-term vision is to provide a "super" range of financial services in one place, with a possibility of also delving into the insurtech industry in the future.
According to Lydia's official website, the financial service provider is a "super-app," with over a third of French people aged between 18-35 already using its unique mobile app. The company offers numerous banking services, including Visa debit cards, contactless payments, instantaneous transfers, and small loan credits.
The power of white-labelling fintech services
The definition of a white label is a product or service produced by one company that other companies rebrand to make it appear as if they had made it. The term white label is used in a variety of contexts, but it generally refers to the practice of rebranding and reselling someone else's product under your own name.
White label solutions are popular because they allow companies with limited resources or skillsets to provide an upgraded service without having to go through the process of creating one from scratch. In many cases, white-label products are inherently better than DIY (do-it-yourself) solutions because of the extra resources available to brands with greater reach.
This form of white labelling is what Lydia has done by providing Bitpanda's White Label infrastructure for its subscribers. The service also makes it easier for people who don't want to get involved in cryptocurrency trading themselves but want to invest in the market.
White label products are also attractive because businesses can easily integrate them into existing products or services with minimal effort, enabling companies that already have their own customers and sales channels to tap into new markets quickly.
What's new in the latest version of Lydia?
The new crypto service by Lydia will be available to anyone over the age of 18 in France who has an iPhone or Android smartphone with Lydia installed on it. Lydia subscribers will have access to Bitpanda's White Label platform for trading Bitcoin (BTC), Ethereum (ETH), and other digital assets such as exchange-traded funds (ETFs).
In essence, any service available to Bitpanda users will also be available for Lydia users. Creating a trading account with Lydia is as simple as tapping a few options in the app. Transaction costs are also the same. Users can trade 24/7, which means they may convert digital assets to cash and spend it whenever they wish.
In summary, access to digital assets in France has become easier than ever before thanks to Bitpanda and Lydia joining forces. With both companies partnering and expanding their services to provide a full spectrum of financial services with Bitpanda's respective technology and competitive pricing, they are well-positioned to challenge traditional banks for market share.