Top 5 Cryptocurrency Developments in 2021
By Marria Qibtia Sikandar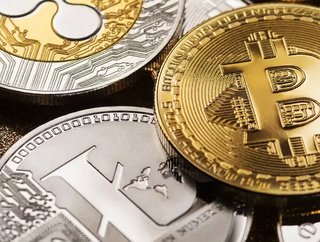 The digital asset space displays a multitude of developments depicting the promising future of cryptocurrency in tech, finance and business
The year 2021 has been rife with eminent developments in the world of cryptocurrency. These developments have highlighted the significant milestones defining the crypto economy and hence have led to a record surge of digital assets. 
Top Developments in the World of Crypto:
Let's have a look at some of the game-changing developments in the world of crypto from the first half of 2021:
Tesla's Foray into Bitcoin as a Payment
2021 saw Tesla announcing the acceptance of Bitcoin as a mode of payment. However, after just a month's foray into this prospect, Tesla halted the acceptance of bitcoin, citing environmental concerns. In a tweet, CEO Elon Musk reasoned that only when "there's confirmation of reasonable clean energy usage by miners with the positive future trend, Tesla will resume allowing bitcoin transaction."
PayPal Offers Crypto Functionality
In 2021, PayPal also offered crypto functionality to its US-based users by allowing them to buy, sell, hold and checkout with cryptocurrencies through PayPal by using their personal or premier accounts. There are four different cryptocurrencies that PayPal offers at the moment: Bitcoin, Ethereum, Litecoin, Bitcoin Stash. This development will also enable users to learn about crypto, track crypto prices, all without leaving the PayPal app. At the moment, this feature is not available for business accounts. PayPal seeks to expand this new service to select global markets sometime in 2021.
Formation of Crypto Council for Innovation
The Crypto Council for Innovation came to be launched in April 2021. It is a global alliance of crypto industry leaders with a vision to demonstrate the transformational promise of crypto and communicate its vital benefits to policymakers, regulators and people around the world. 
Convened by Paradigm, the member organisations include Square Inc., Fidelity Digital Assets and Coinbase. Paradigm's chief policy officer and one of the organisers of CCI Gus Coldebella aptly condensed CCI's vision in his statement:" We know that crypto holds immense power for spurring economic growth and creating jobs, improving financial inclusion and access and enhancing privacy and security--and that promise transcends borders. That is why we will help policymakers, regulators and individuals anywhere in the world to understand the benefits of crypto…by educating leaders about crypto, we can help empower them to participate in the crypto ecosystem for the benefit of their citizens, communities, and families. 
Morgan Stanley's Offer to Access Bitcoin Funds
Investment bank Morgan Stanley, a giant in wealth management with US$4tn in client assets, offered its wealth management clients access to bitcoin funds. The move is a significant step for the acceptance of bitcoin as an asset class. For now, the bank is allowing its wealthier clients access to the volatile asset since the bank considers it suitable for people with "an aggressive risk tolerance", who have at least US$2mn assets held by the firm.
El Salvador's Adoption of Bitcoin as Mainstream Currency
In June 2021, El Salvador became the world's first country to adopt bitcoin as legal tender, enacting legislation that takes effect in September.  This basically means that bitcoin can be used to pay for goods and services throughout the country, and recipients are legally obliged to accept it. The "Bitcoin Law" came to be passed by the nation's legislative assembly. However, the World Bank has declined to help the Salvadorian government in implementing the new system. Their major concerns include environmental and transparency factors, raising questions about whether the bitcoin will ever be suitable for making everyday payments.