JP Morgan Enables Fintech Firm Even With Real Time Payments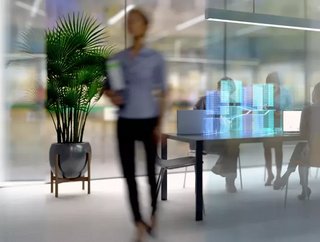 J.P. Morgan is collaborating with a fintech start-up called Even to provide them with the ability to offer real-time payments (RTP) for the U.S. workforce
Today, fintech startup Even is setting a new trend with support from J.P. Morgan, the U.S. banking powerhouse with a market capitalisation of over $496 billion. The company has revealed JP Morgan is enabling real time payments (RTP) for it.
With this new feature, Even is planning to be one of the first businesses in the world to provide millions of hourly workers across the United States immediate access to their earned salaries. Until now, this option has only been available to people working for online platforms such as ride-hailing apps.
Improving the financial well-being of the working class
People in the U.S. workforce who start using on-demand pay, also known as earned wage access (EWA), will no longer have to wait a month or a week to get paid. They will be able to access their earnings in a matter of seconds rather than days.
According to Mike Perez, Co-Founder and CEO at Pay Tgthr, "RTP allows a payment to be sent and settled instantaneously. Faster payments allow money to be sent instantly (though settlement might take a little longer). Gig economy companies like Uber, Lyft and DoorDash have implemented faster payment systems to pay drivers immediately following a shift. PayPal already uses RTP for its P2P transfer service. RTP application to B2B payments will fuel the speed of business. Finally, in 2023, the FedNow system will bring RTP to the masses."
The race for real-time payments is off to a good start
More than $250 million in accrued income has been instantly accessible to Even members since the beta launch of this new feature in July 2021. Internal surveys suggest users have primarily used the EWA option to avoid bank overdrafts and make immediate, essential purchases like food and gasoline.
As financial institutions and fintech startups race to offer the first comprehensive RTP products, maybe soon everyone will be able to transfer money as quickly as they can send a text. It opens up new financial opportunities, particularly for those working on a lower income.
"At JPMorgan Chase, we are committed to improving the financial well-being of the workforce at large, including our communities, customers, and employees. RTP provides an instant payment solution with 24x7 flexibility putting Even members in control of their finances and when they access their pay," said Cyrus Bhathawalla, Global Head of Real Time Payments at J.P. Morgan.
How does Even's on-demand pay feature work?
If a user requests an Instapay, Even's EWA feature allows them to immediately transfer the funds to their linked bank account. They can expect the money to be deposited in a matter of seconds once the payment has been confirmed. As a fintech company, Even aims to assist employees in swiftly addressing cashflow problems while also fostering long-term financial security.
In a press release statement, David Baga, CEO at Even, stated, "We're excited to leverage Real Time Payments from J.P. Morgan to ensure that U.S. workers, especially the 60 per cent living paycheck to paycheck, are able to access their wages, instantly, when and where they need them."
Employers in the United States may now give their workers a new benefit with this roll-out by Even, allowing them to enhance the quality of life for their staff while also boosting productivity by rewarding them.
In conclusion, this new solution from JP Morgan and Even has made it easier for working people to get their salaries paid into their bank accounts daily in the United States.
***