Financial Services (FinServ)
J.P. Morgan acquires fintech startup OpenInvest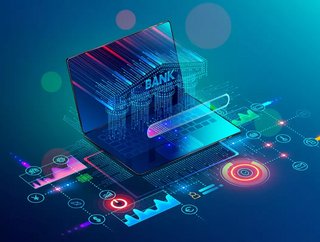 J.P. Morgan has struck a deal to buy OpenInvest, which would mark its third FinTech acquisition within the past several months
J.P. Morgan has entered into an agreement to acquire OpenInvest, a financial technology company that helps financial professionals customise and report on values-based investments.  
Backed by capital from Andreessen Horowitz, Y Combinator, QED, and others, OpenInvest was founded in 2015. The company will retain its own brand and be integrated into J.P. Morgan's Private Bank and Wealth Management client offerings. 
"Our partnership with J.P. Morgan combines leading ESG technologies with America's largest bank and the ability to reach nearly half of all American households," said Joshua Levin, Co-founder and Chief Strategy Officer, OpenInvest.
The acquisition of OpenInvest is J.P. Morgan's third acquisition of a fintech start-up in six months. The bank acquired 55ip, a firm that automates the construction of tax-efficient portfolios, in December 2020 and followed that with the acquisition of UK-based robo-advisor Nutmeg earlier this month.
With OpenInvest, J.P. Morgan can allow its clients to create highly personalised, dynamic values-based portfolios. This will grant them exposure to ESG investment funds provided by the financial institution.
"Clients are increasingly focused on understanding the environmental, social, and governance (ESG) impact of their portfolios and using that information to make investment decisions that better align with their goals," said Mary Callahan Erdoes, CEO, J.P. Morgan Asset & Wealth Management.
A focus on ESG
J.P. Morgan is focusing on ESG due to the rapid growth in the sector. They are trying to finance and facilitate more than $2.5 trillion over 10 years to advance climate action and sustainable development. In addition, they are aligning key financing portfolios with the goals of the Paris Agreement and working with clients to finance their decarbonisation strategies.
"While our firm — or even the financial sector as a whole — cannot solve these challenges alone, we have an important role to play. It is estimated that up to $150 trillion will be needed globally over the next 30 years to achieve the Paris Agreement's goals.15 This means that, for companies to succeed through energy transition — that is, become more efficient, innovate, evolve and stay competitive in a changing world — they will need significant capital and strategic support." the company said in a recent ESG report.