Financial Services (FinServ)
Five minutes with: Julian Dixon, CEO of Napier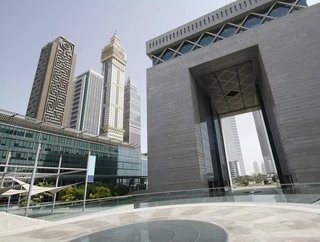 We catch up with Julian Dixon, the founder and CEO of Napier, a global provider of advanced anti-financial crime compliance solutions
Julian Dixon is the CEO of Napier, a leading global provider of advanced anti-financial crime compliance solutions. The company has recently opened up a branch in the UAE's Dubai Financial District. 
Who was your childhood hero and why?
I'd have to say that my childhood hero was football legend, Sir Kenny Dalglish MBE. The people that hired him at Liverpool said he was the best signing they ever made. Not just because of his skill, but also because of his contribution to the club. To think that a player, who was also the manager, scored the goals that would secure the title on the last day of the '86 season before going on to beat rivals, Everton, in the cup final the next week and win the double for the first time is the stuff of legend and very difficult to top. 
What's the best piece of advice you ever received?
In business, the best piece of advice someone gave to me was to push the boundaries of what's possible, until someone says it's not possible. I've always carried this with me in business.
Which activity are you most looking forward to doing when the pandemic is over?
I'm most looking forward to going skiing again. It's been a long while since I've been out on the snow, and after being cooped up during lockdown for so long, skiing would definitely be exhilarating.
Is there a personal achievement from the past 12 months of which you are particularly proud?
The last 12 months have, without a doubt, been the most extraordinary I have lived through. It's been a time of extreme difficulty for so many, so I am acutely aware that what Napier has achieved over the past 12 months is also extraordinary. Napier has seen tremendous growth in this period, and we've been pleased to expand our teams to support this growth. Our real achievement has been the commitment we've seen from our people to help us become the leading compliance tech company that we aspire to be.
What inspires you in Fintech today?
The ramifications on society of financial crime should not be underestimated. It is a problem of enormous scale which demands increasingly more resources and focus to combat it. To know that Napier's technology has the potential to play a large part in addressing some of the fundamental challenges in stopping financial crime is extremely inspiring.