Financial Services (FinServ)
Fintech Pleo appoints former Monzo exec to leadership team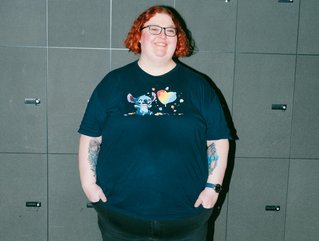 Pleo has appointed former Monzo exec to the fintech's senior leadership team as part of a growth strategy which has seen it roll out services across Europe
Pleo has announced the appointment of its new CTO as part of the fintech's growth strategy.
Meri Williams, who formerly worked with Monzo, is joining Pleo as the fintech's new Chief Technology Officer for the UK and Ireland.
Pleo, which claims to be Europe's leading business spending solution, specialises in supporting small and medium-sized businesses to transition into a digital finance and payments space. The fintech is also investing in strategic talent for its UKI team as a result of sustained scaling within the company.
New Pleo CTO to drive scaling technology initiative
According to reports, William's experience in her past roles, saw her play an integral role in advancing the team's clinical pipeline by taking responsibility for Healnet, Healx's AI-driven drug discovery platform. Her team was also instrumental in scaling world-class technology teams to help find treatments for rare disease patients faster, smarter and safer.
Williams has been involved in a range of sectors including medtech, fintech, government, e-commerce, telco, and manufacturing. Her spell with Monzo saw he helping to scale the engineering and data team by 500% and led a significant investment in platform resilience and business continuity as Monzo's customer base grew to over four million.
Also a published author and international speaker, she is the chair of The Lead Developer conference which since its inception in 2015, has expanded to London, New York, Berlin and San Francisco. An active supporter of better representation within technology roles, Meri and her wife Elly sponsor scholarships to help more girls start STEM careers in her hometown of Stellenbosch, South Africa, through micro-charity One Goes Up, as well as Arts scholarships and Women in Technology scholarships at The University of Bath. She also serves as a board trustee for Stonewall, the UK's leading LGBTQ+ rights charity.

Pleo expansion plans on track for 2023
Williams joins Pleo at a pivotal moment in the company's growth. Over the past two years, Pleo has expanded into six new markets in Europe, and in 2022, users on the platform across the continent have doubled, while transaction volumes have tripled.
Founded in Copenhagen in 2015 by fintech veterans Jeppe Rindom and Niccolo Perra, both serial entrepreneurs with years of experience building successful financial products. Pleo employs over 900 people across seven European office locations including London, Stockholm, Berlin, Madrid, Paris, Lisbon, and Copenhagen). Upwards of 25,000 companies are using Pleo across 14 European markets as the company expands its reach.
Pleo has also partnered with a number of dynamic marketplace players, including Hello Fresh, Byron Burger, and E.ON Next. This momentum has occurred following Pleo reaching unicorn status in 2021 when it raised $350mn in Series C funding.
Currently, Pleo is valued at $4.7bn, making it one of the most valuable fintech startups.
Speaking about her new role leading Pleo's technology journey, Williams said: "Over the last few years I have witnessed Pleo evolve from a prospective disruptor in the business spend management market to becoming an essential platform of choice for thousands of enterprises across Europe. Technology is at the heart of Pleo's digitalised approach and with the momentum of growth in the business, this has the makings of an exciting tech journey for myself and their first-class tech team, who I am looking forward to meeting and working with."
Nicco Perra, co-founder at Pleo, commented: "We are delighted to have Meri join the Pleo team. She brings a wealth of industry experience to Pleo and Meri's background in utilising technology and data insights to generate value for companies aligns perfectly with Pleo's growth plans—as well as our continued role in helping businesses gain greater control and visibility over their spending. As a valued voice for LGBTQ+ rights and the role of women in technology, as well as rapidly scaling technology organisations, Meri has simultaneously improved teams' diversity, inclusion, and ways of working. This fits with Pleo's determination to foster workplaces, including its own, based on belonging, where everyone feels valued. Meri will be an incredible force for us and the companies we work with."