Financial Services (FinServ)
FinTech platform Lendable raises £210mn at £3.5bn valuation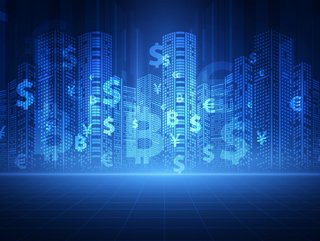 Lendable has raised £210mn to make consumer finance work better with AI and automation to offer customers better rates, transparency and service
Lendable, a leading AI-powered consumer finance platform, has announced a £210mn funding round at a valuation in excess of £3.5bn.
The round was led by the Ontario Teachers' Pension Plan Board (Ontario Teachers'), through its Teachers' Innovation Platform (TIP). TIP focuses on late-stage venture and growth equity investments in cutting-edge technology companies led by mission-driven entrepreneurs.
Martin Kissinger, founder and CEO of Lendable, said: "We are excited to partner with TIP as we accelerate our expansion across products and markets. Our DNA from day one has been to bring transparency and fairness to consumer finance, and we are proud of the fantastic feedback we consistently receive from our customers. TIP is a global growth investor with a long-term view who can support our ambition to make this giant market work better."
Using AI and automation to enhance financial services
Lendable was founded in 2014 with the vision to use technology to make consumer finance work better for hundreds of millions of customers. The company is registered with the UK Financial Conduct Authority and relevant fraud prevention and data protection services.
Lendable applies AI and automation to enhance underwriting, and offer customers better rates, transparency and service, while offering institutional investors ranging from global banks to family offices access to the asset class.
Temenos, a cloud banking platform, has recently published a report with the Economist Intelligence Unit, "Banking on a game-changer: AI in financial services". The report finds that the adoption of artificial intelligence (AI) technology is maturing as banks implement it across a range of innovative use cases.
According to the report, almost all banks currently use AI to some extent or plan to in the next three years, across practically all business areas, from operations to customer experience. Top areas for future growth include personalising investments (17% plan to adopt in next 1-3 years), credit scoring (15%), and portfolio optimisation (13%).
The new investment from TIP will support Lendable in developing new products and drive the company's ambitions for international growth.
Olivia Steedman, Senior Managing Director, TIP: said: "Lendable's seamless, quick and easy to use products, powered by advanced AI, are shaping the future of consumer finance. We're delighted to work with Martin and his visionary team to deliver on Lendable's growth ambitions."