Financial Services (FinServ)
Deutsche Bank innovates supply chain financing for BASF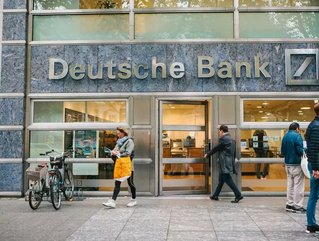 Deutsche Bank has just announced the creation of a new supply chain financing solution that will benefit BASF China and its suppliers...
Deutsche Bank has just the creation of a new supply chain financing solution that will benefit and its suppliers.
BASF, a Germany-based chemical company with an established presence in the Chinese market since 1885, is one of the world's largest entities in its field.
The collaboration is expected to bolster risk mitigation and improve the flow of capital during a particularly uncertain time. Other hoped-for effects include the automation of essential processes (reconciliation, settlement, forecasting, etc), as well as lower overall transaction costs.
A 'win-win-win' partnership
During the official ceremony wherein the deal was formally signed, Dr. Bernhard Weigl, VP of Direct Procurement at BASF APAC, stated: 
"The supply chain finance program in cooperation with Deutsche Bank drives a 'win-win-win' situation, where BASF China can increase the efficiency of its cash flow turnover and strengthen its relationships with suppliers, where suppliers achieve a higher efficiency in their financing costs and operations, and where Deutsche Bank once again demonstrates its broad, innovative capabilities in supply chain finance."
Peter Qiu, Head of Coverage at Deutsche Bank Greater China, expressed similarly optimistic sentiments about the endeavour, "We are very happy to further deepen our long-standing global and successful China partnership with BASF.
"This solution not only provides BASF and its suppliers stronger working capital support, it is also a prime example in action of the strategic importance of the China market to both BASF and Deutsche Bank. 
"As one of the world's leading banks in supply chain finance, we are delighted to work with clients seeking innovative solutions to strengthen their relationships with core suppliers, optimize their cash flows, and improve the economics of their supply chains," he said.
Lloyds Bank and Demica
Exciting developments in supply chain finance aren't limited to China. On 6 November, UK fintech released details of a similar partnership with .
Dubbed 'The Open Account Platform', the offering will allow UK businesses to optimise their supplier relationships from a single consolidated platform. Although not yet released, Demica stated that it is expected to launch before the end of 2020. 
"Supply chain finance allows corporate buyers to protect their supply chain relationships," said Gwynne Master, Managing Director and Global Head of Trade for Lloyds Bank Global Transaction Banking. 
"The Open Account Platform will streamline the process for UK businesses and their suppliers, as well as help corporate treasurers and the vibrant community of SMEs they work with to better manage and enhance their working capital."
For more news on what's being done to help the UK's small businesses cope with the strain of the COVID-19 pandemic, see our recent story on .