Deutsche Bank partners with Google to transform banking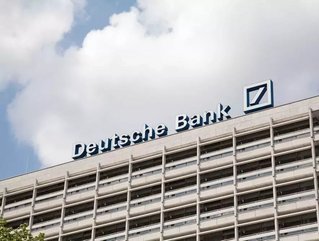 Deutsche Bank has issued a press release announcing that it will be forming an alliance with Google to reimagine the scope of its financial services...
announcing that it will be forming an alliance with Google to reimagine the scope of its financial services.
The changes yielded by the collaboration will be handled on two fronts: Google will empower Deutsche with its state-of-the-art cloud capabilities and the two will then pool their collective resources to explore new horizons. 
This will accelerate the Bank's digital transformation by overhauling its technical infrastructure in phased segments, thus adding client value. Deutsche also emphasised that its new direction would in no way compromise the secure integrity of its stored customer data.
Unlocking tech
One of the specified gains for Deutsche Bank is access to Google's artificial intelligence (AI), machine learning (ML) and data science capabilities. Its overall focus will be to harness this technology in order to make digital and online financial services simpler, faster and easier.
Other use cases could include cash flow forecasting, augmented risk analytics and superior security for customer accounts.
"The partnership with Google Cloud will be an important driver of our strategic transformation," said Christian Sewing, CEO, Deutsche Bank. 
"It demonstrates our determination to invest in our technology as our future is strongly linked to successful digitisation. It is as much a revenue story as it is about costs."
Sundar Pichai, CEO of Google and Alphabet, added that the opportunity was recognised as prestigious by Google and he hoped that it would enable Deutsche to continue an industry tradition of championing innovation:
"For more than 150 years, Deutsche Bank has been an industry pioneer, with a strong record of innovation in the financial services sector.  
"We're excited about our strategic partnership and the opportunity for Google Cloud to be helpful to Deutsche Bank and its clients as they grow their business and shape the future of the financial services industry."
Developing a digital transformation strategy
Part of Deutsche's overarching strategy for technological reinvigoration, the partnership came about after five months of talks; the Bank commenced discussions in February with several major providers as part of its multi-cloud plan.
"This cooperation with Google Cloud is a significant step forward for our technology strategy, and will transform the way we produce and deliver our client services," said Bernd Leukert, Deutsche Bank's Chief Technology, Data and Innovation Officer. 
"By bringing together the best of both cultures, we look forward to creating new business models leveraging artificial intelligence, data analytics and more with an established technology and innovation leader."