Financial Services (FinServ)
Canadian fintech Trulioo appoints former Affirm VP as CRO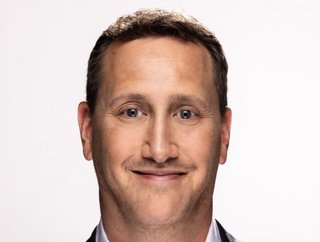 Identity verification insurtech, Trulioo, has announced the appointment of former Affirm VP as new its new Chief Revenue Officer
The Vancouver-based identity verification fintech, Trulioo, has announced the appointment of its new Chief Revenue Officer.

Eric Morse, formerly the senior vice president of sales at Affirm, is an industry veteran who has a robust reputation for defining and executing large-enterprise business strategies. Morse who has decades of sales, technology, and business development experience, will lead the sales and customer success teams with a charge to accelerate the company's growth trajectory, emphasising global enterprise-level customers.

Trulioo has scaled fast since it was founded in 2011. The fintech specialises in building trust online so that businesses and consumers can transact safely and securely. Trulioo facilitates this by providing real-time verification of five billion consumers and 330 million business entities worldwide through its single API integration.
Organisations rely on its identity verification platform, GlobalGateway, to help meet their business and compliance requirements and automate due diligence and fraud prevention workflows.
New hire part of Trulioo growth strategy
During his tenure at Affirm, Morse grew the company's sales team fourfold. Prior to that, Morse also led the North American enterprise-level sales team for Adyen during its time of hypergrowth.

Speaking about the new appointment, Steve Munford, Trulioo CEO, said, "Eric's extensive experience leading revenue teams in high-growth companies selling complex global solutions is perfectly suited for Trulioo," said. "Eric's acumen and proven track record scaling sales organizations will enable Trulioo to expand and optimize our sales processes as we continue to serve many of the world's largest financial institutions, marketplaces, crypto exchanges, and other organisations."

Morse added, "I am thrilled to join this dynamic company and helm the already impressive sales team. This is a pivotal moment to accelerate the momentum Trulioo has with large-scale global enterprises. I look forward to leading our global sales and customer success teams as we bring best-in-class identity verification solutions to enterprises the world over."