Financial Services (FinServ)
Blackbullion CEO Vivi Friedgut talks finserve and diversity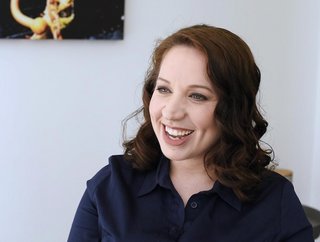 Blackbullion CEO and Founder, Vivi Friedgut, tells us how she broke into fintech and launched a scaling startup as part of our 'Women in Fintech' series
Vivi Friedgut is the founder and CEO Blackbullion - a well-being platform that equips young people with financial skills for life and improves their access to funds. She launched the company in 2014 and as a female fintech entrepreneur, has seen many seismic changes in the space. We caught up with her to find out more.
How did you become interested in fintech - is there a story to tell?
My background was originally financial services. I spent almost a decade helping the wealthy become wealthier and could see what a difference financial education - and the sense of financial wellbeing that came with it - made. I wanted to make financial education accessible to everyone but needed to start somewhere.
At launch, Blackbullion really fell into the edtech market. It was a great place for us as a small startup. But as the platform became more layered and complex, we started to bring in more fintech components like our funding tool. We've evolved to become a fintech business - which was inevitable as the true power in building financial wellbeing, and resilience lies in acting on the education. And I believe the true power of technology exists at the intersections

What were your personal challenges in breaking into fintech and launching a startup?
Where to start? Being told to bring a male colleague to an investment meeting or that I was too emotionally attached to my business?
By definition as a female founder, you face more barriers and there are fewer resources available to you. But that also means a greater focus on fundamentals earlier in the journey.
Blackbullion has always been revenue first, partly because raising as a woman is more difficult, but also because we believe that paying customers is the ultimate value-test of your proposition. But there is a second benefit too - we have been able to turn down partnerships (and the money they offer) with companies who don't align with our values. If you don't generate your own revenue it can be harder to stay true to your vision and values.
I found that there were very few models out there - women founders who'd broken the mold of the prevalent " bro culture" and who'd succeeded in building that genuinely more inclusive and flexible environment where our teams, partners and selves can thrive. Things are shifting slowly as people are now seeing that these are the highly investable businesses they want to be part of.
And with more female entrepreneurs making their ideas happen, the ecosystem around us is changing, from the inside out. We're delighted that Melody Lang, at MPA Education is so heavily involved in our latest investment round, who's building success from a predominantly female portfolio. As female-run funds grow and more women become investors, the networks of female founders will deepen and strengthen, creating that new ecology - but we need to support this to move faster.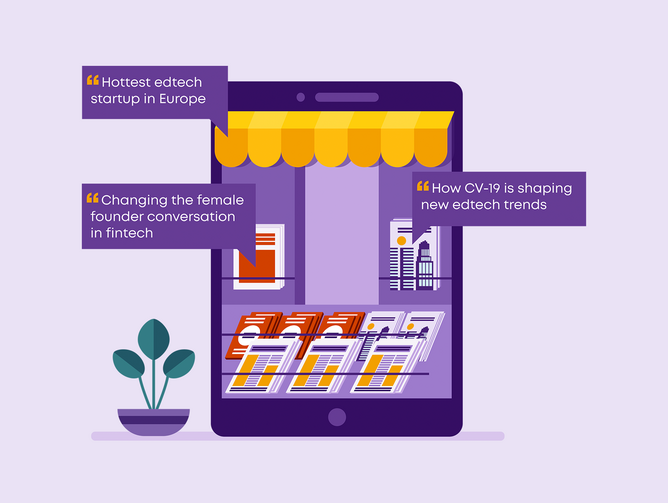 What exactly is Blackbullion? Can you describe its function/core concepts/purpose?
Blackbullion is the financial wellbeing platform that equips young people with money skills for life and improves access to funds. We do this by bringing together digital financial learning with fintech-based funds application and payments systems, delivered through our proprietary subscription SaaS-based platform.
We start with financial education, helping young people to develop essential money skills. Our financial education programme covers over 80 financial subjects from budgeting tips and building an emergency fund through to investment and understanding cryptocurrency.
Driving financial inclusion is a huge priority for Blackbullion. We prioritise this through our Funds Management System – a digitised financial support feature delivering secure, quick payments to students in seconds.
Because we've deeply embedded the platform into student support departments, we're able to offer easier, faster and stress-free funds distribution, while freeing up teams to proactively support students. In 2021, our FMS saved the equivalent of a total of 850 working days for staff.
Today, 1.2 million students can access Blackbullion's platform, saving an average of £360 per year with improved financial education.
Earlier this year we acquired The Scholarship Hub, the UK's leading scholarship funding tool. By integrating its university funding resources with our own platform we can create a more integrated seamless student experience.
How does it differentiate itself in the marketplace?
A big way we differentiate in the marketplace is through the Blackbullion customer community. It's a community of over 50 universities, colleges and institutions that's powered by customer events, webinars, best practice exchange. We bring an open spirit of learning and sharing, with a collective mission to change the future of financial well-being for young people. We have our customers really sharing best practice and ideas and working together - I'm so proud of it.
Partnerships have been key too, to drive our vision of access to financial well-being for all young people. We've recently partnered with Unite Students, the leading provider of student accommodation in the UK, meaning all student residents now have access to Blackbullion's platform and can benefit from our full range of financial education resources.
And earlier this year, we launched Blackbullion Futures, a partnership with the Bank of England and Pearson the world's leading learning company. The free online learning programme gives 16–8-year-olds the skills, knowledge, and confidence to make the right decision for their financial futures. It's no wonder I'm a little tired…
What would your advice be to young women today, who are keen to pursue a career in fintech?
Get to know the company culture first. Make sure you can see your values mirrored in behaviour. Check the team, the mission, and the vision - whether you can see psychological safety and an environment where you can grow and develop. And of course make sure that the compensation is right - don't underestimate your value. Can you see yourself modelled in the business? We have a female founder and our CMO and Chief of Staff are both working mums, working at the highest level. I'm sure it's why right now we're seeing developer application ratios at 2:1 women for men. We're now facing a different diversity challenge to most, in that we're looking to recruit more male employees, which is unheard of in tech.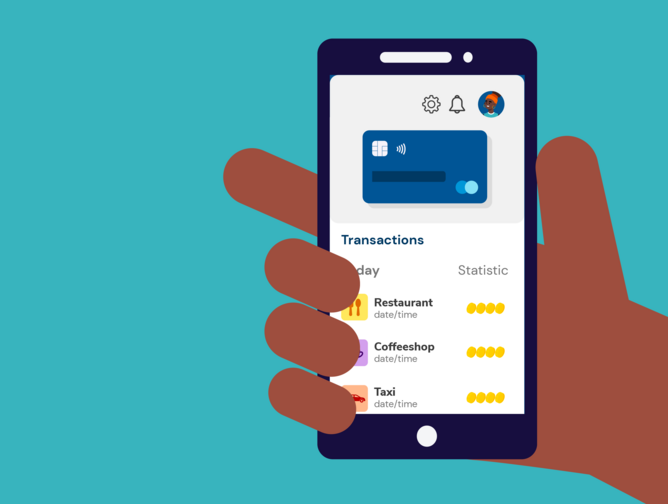 If you could replay your journey, is there anything you would change at this point? And if so, why?
I'd find a mentor earlier - that person who's five steps ahead of you and can help you navigate the pieces of scaling that we just don't talk about enough. Having that input is really how you grow your business and II know that mentoring can be so powerful in terms of how you grow yourself as a founder or CEO. Having that person who can say "Ok, when your business gets to this milestone, this is what will happen and this is what you can do." To really help you step into that role to be a better leader.
And I'd also spend more time celebrating. We miss so many wins being busy - we miss a lot of the fun.-
What can we expect from Blackbullion going forward?
We're going to create the largest database of scholarships and bursaries in the UK.
We're ready to shape the future of financial well-being. As well as launching an app, this year we're also moving towards open banking to better enable direct data integration. We want to offer a seamless experience and minimise any stress around the application processes.
A huge part of this is truly placing financial well-being at the centre of digitised financial support from consolidating our Instant Payments feature to expanding our Funds Management System into multi-departmental usage, powering accessibility and helping universities widen funding opportunities
And we're building out the team - the latest round of funding means we've entered into a new growth phase and we're set to double our team size this year.
What inspires you in fintech today?
The way it is possible to leverage the innovations of the past three years is pretty amazing to me so that you can hyperfocus on the specific needs of specific cohorts. Fintech 1.0 was focused on getting fintech mainstream but with early innovation came huge expenses. Take Monzo's Free Your Card feature - it was a good innovation but today every bank in the country has that. So I'm excited by fintechs looking at building out those elements and then asking where they deploy them for specific cohorts. Fintech 2.0 will take these innovations and bundle them for specific communities - students, women, and small businesses - to really get to know them well, understand what they need and meet customer expectations. I love it when fintech takes innovation and deploys it to an exact problem of the exact audience that they're trying to service. That excites me.