Financial Services (FinServ)
Amount lays off 18% of staff as fintechs feel economic pinch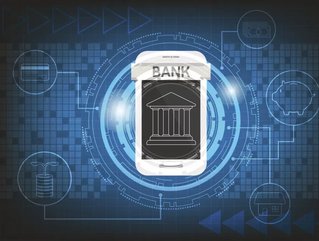 The global financial climate is seeing leading fintechs pause or reduce their workforce to safeguard against overspending
Online lender Amount has become the latest fintech to reduce its workforce as a result of the current economic climate, which is putting pressure on the industry through high-interest rates and inflation.
According to reports, Amount, which employed 400 people, has reduced its workforce by 18% in a move it claims, is to safeguard 'Amount's ability to thrive for years to come.'
Although the exact number of staff lost has not been revealed, some news outlets have speculated that 72 staff were let go.
Is fintech in serious trouble?
The news is just the tip of the iceberg when it comes to fintech and insurtech companies shaving numbers off their workforce. Other factors have been impacted too, including share prices and company valuations.
Some experts claim Klarna may have lost 30% of its valuation - although the BNPL giant says it still maintains a valuation of $45.6bn and that any value drop at this point is unconfirmed and 'pure speculation'.
Equally, Stripe CEO Patrick Collinson has publicly stated that the fintech's US$95bn valuation is possibly not an accurate figure based on the current economic climate and marketplace.
And recently, insurtech leader Policygenius let go 25% of its staff in a bid to reduce costs.
Technology companies feeling the pinch
Furthermore, according to reports, US technology and crypto companies let go more staff jobs in May than in the previous four months total.
This shows that despite the 'war on talent' 4,044 job cuts took place in the technology industry last month, compared to 500 redundancies in the first four months of 2022. Figures also show that fintech companies cut 1,619 job in May, compared to 440 from the period of January to April.
Furthermore, the biggest market players have been affected by the economic climate, with Elon Musk's announcement earlier this month that even Tesla was cutting 10% of its salaried workers to reduce production costs because the company had "become overstaffed in many areas."
The news comes in sharp contrast to previous annual reports on technology industry growth.
Amount says staff cull is a survival tactic
In a statement issued by Amount on its recent workforce cull, CEO Adamn Hughes said that as a result of the current economic climate, "we have decided to take some proactive adjustments to ensure Amount's ability to thrive for years to come. We believe these actions are the prudent thing to do for the long-term health of the company and remain extremely excited about the future."
The recent unicorn, which launched in 2020, has received US$243mn in investment funding to date, was an offshoot from Avant — an online lender that has raised over $600mn in equity.
Amount provides enterprise software solutions for the banking industry by partnering with banks and financial institutions to digitise their financial infrastructure and compete in the retail lending and buy now, pay later sectors.
Amount reached unicorn status following its Series D funding round in 2021, which saw it raise $99mn from investors that included Goldman Sachs and WestCap.
Amount helps financial institutions to expedite the digital transformation process, enabling them to become competitors to fintechs. And despite the recent staff reduction, the demand for Amount's services has increased significantly since its launch in 2020.
Amount executives have declined from commenting further on the matter.