Financial Services (FinServ)
All female-led fintech AngeLink's CEO talks women in finance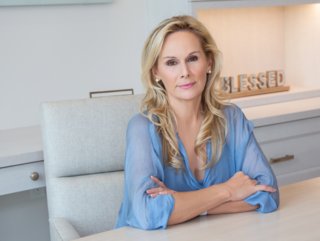 Gerry Poirier
Gerry Poirier is the founder and CEO of AngeLink - the world's first female-led fintech crowdfunding platform built specially for women
AngeLink is the world's first crowdfunding platform built and powered by women. Launched by entrepreneur and finance expert Gerry Poirier in 2019, the Florida-based fintech platform reimagines crowdfunding by tackling the issues surrounding gender inequality and economic disparity that continues to deny women a voice on a global level. We caught up with her to find out more.

Tell us about your journey into fintech - is there a story there?

After graduating from the University of Pennsylvania with a Concentration from the Wharton School of Business, I began a career in finance that has now spanned three decades.

I have held leadership roles at Credit Suisse, Lazard Freres, and Equity Growth Partners, and here I learned to be mission- and data-driven, customer-focused, and a champion of financial equity. But so often, I was the only woman in the room. At board meetings, pitches, and events throughout my career, it has been a male-led industry.

I began to realise the scale of gender disparity in finance. I wondered, 'What would it take to close that gap?'

While serving as the Vice Chairman of the Serious Game Institute I realised gender parity and financial equity could come through peer-to-peer fundraising using gamified financial technology, so long as there was a platform that specifically targeted and encouraged women.

So I started building AngeLink.
What is AngeLink - describe your startup.

AngeLink is the world's first social crowdfunding platform built and powered by women. Our mission is to Connect the World, Empower Women, and Amplify Generosity.

In the past two years, we've grown from just an idea to a $5.5mn seed-funded company with 31,000+ platform users, and have processed $1.5mn in donations.

We've helped students successfully raise their college tuition, breast cancer survivors cover chemotherapy costs, and local entrepreneurs launch small businesses through fundraisers created on AngeLink.

Our diverse international team works together tirelessly to provide a safer, more trusted crowdfunding community powered by women to close the gap on gender-based economic disparity.
What differentiates it in the marketplace?

AngeLink stands out from other crowdfunding platforms in three main ways: increased security, female-centricity, and gamification.

Increased safety: We review every fundraiser before it is published on our platform through our 7-Point Risk Score Flagging System developed by our CTO, Sheila Nasehi (phD in Artificial Intelligence). Our AI algorithm uses state-of-the-art image and text recognition to review and ensure compliance with our Terms of Service and Privacy Policy.

Female-Centricity: AngeLink is building a female-centric community. Over 70% of all existing crowdfunding participants (donors and fundraiser organisers) are women, yet, until now, there was no place specifically for us.

Gamification: AngeLink is creating an iconic, lovable brand with thoughtfully designed gamification. From our digital Mascot Angel (similar to Duolingo's owl) to our virtual rewards and achievement badges, we're making fundraising fun and engaging.
It's female-founded - and the team is predominantly female - is that something you purposefully planned?

AngeLink was built to empower women and I believe that empowerment must start with our own team. So yes, my hiring choices were intentional!

Our CEO (me), CFO (Laura Ariza), CTO (Sheila Nasehi), and Head of SEO and Growth (Paige Kutilek) are all female. And our tech team, marketing team, and customer support teams are all 90% female.

We believe this enables us to speak authentically to our predominantly female community—or as we like to call it, our Army of Angels.
What are the best ways to attract more women into the fintech space?

I believe that companies like AngeLink will inspire more women to join the fintech industry. When women see female founders and fintech communities built specifically for them, it typically makes the industry feel more approachable and welcoming.

I personally feel very inspired by other powerful female founders like Sara Blakely (Spanx), Whitney Wolfe Herd (Bumble) and Melanie Perkins (Canva). I would consider them visionary thought leaders and change agents who've likely attracted many other women into the entrepreneurial space.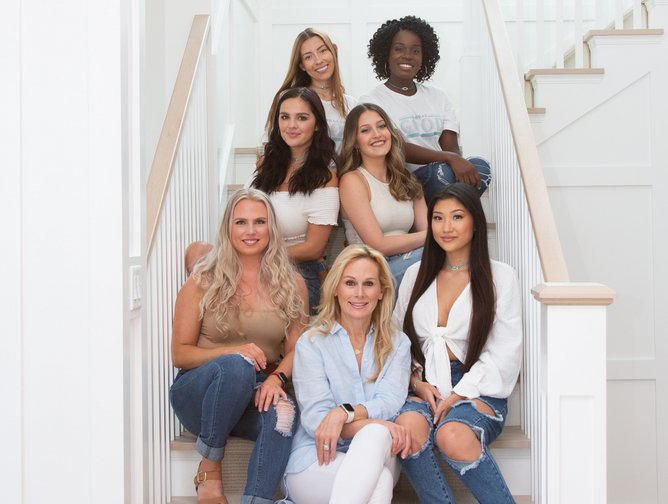 AngeLink female-led fintech
How challenging is it to create a fintech start-up in the current environment?
In 2022, venture capitalists invested over $81 billion in fintech companies. It's projected that crowdfunding will be a $257 billion industry by 2026. So the current environment is quite favorable for fintech startups, particularly in the crowdfunding space.
Yet, female founders still struggle to gain access to capital at the same rate as their male counterparts.
Many know the statistic that in 2020, female founders earned only 2% of all venture capital. But few know that within the fintech industry, that number was even lower, with only 1% of VC dollars invested in women-led companies.
Women control 85% of domestic spending in every country, so there's never been a better time for fintech powered by women.
What's the biggest mistake start-ups make that prevents success?
Not leading with a mission-driven vision. Building a team around a shared vision is critical to the long-term success of any organisation .
What's the single most imperative element to success in building a successful fintech
Persistence. I always say if you hear "No", you're talking to the wrong person!
Are collaborations/partnerships/MA's becoming more important
Yes! Through recent and ongoing partnerships with The United Nations Foundation and iHeartRadio, we've learned the value of strong collaborations.
Partnerships allow us to provide our service of trusted fundraising to a greater audience of individuals, families, and organizations. And we always learn a great deal from our partners as well!
What are your plans for a year down the line? Where would you like AngeLink to be?
We'll be doing exactly what we're doing now–helping individuals, families, communities, and organisations Fundraise with Love™–but on a massive global scale.