Financial Services (FinServ)
AI and machine learning in compliance technology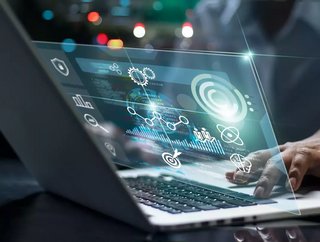 To date, the use of artificial intelligence in compliance tech has been piecemeal – but that's all about to change
It's true that AI and machine learning have already provided us with some opportunities to transform entrenched methods of recording and monitoring communications in regulated industries. However, to date, most companies' injection of AI has been limited and solutions have been piecemeal. But that's all about to change as the rapid expansion in the applications of AI in compliance is just around the corner.
Hybrid work has created an explosion in communications data – traditional compliance methods no longer work
This transformation in the industry comes at the right time. Hybrid work is profoundly affecting compliance because the innovation we're seeing in communications channels is outpacing compliance technology's ability to monitor them which, in turn, creates significant reputational and regulatory risk. At the same time, a reliance on a lexicon-based approach to surveillance coupled with the exponential increase in the volume of communication to record means that compliance teams are struggling to scale their programs with existing technology.  
All of this has a knock-on effect in terms of regulation. Fundamentally, as the technology matures, regulator expectation increases. Rapid innovation and adoption of new technology – while delivering significant benefits to the end-user – will always eventually lead to regulatory, information security and compliance scrutiny as the true impact of these tools is understood.
Leveraging AI is the only way to be compliant in this new world order. However, to date, adoption of AI remains low and fragmented
Firstly, the innovations in applying AI in compliance have been too far removed and disjointed from how communications data is captured and archived, leading to expensive investment in duplicating data across fragmented compliance infrastructure.
Secondly, compliance teams have historically been resistant to embracing cloud solutions due to information security concerns, which has placed a significant burden on teams when procuring the expensive hardware needed for AI.
Finally, AI needs to be domain adapted for it to be effective and that requires close data partnerships with customers, and firms have historically been resistant to sharing data with vendors.
Significant breakthroughs in AI and broad adoption of cloud will enable us to meet today's challenges in scaling compliance programs
I believe AI, used properly, will transform compliance technology. Breakthroughs in AI research from the past decade in classification, transcription, translation, optical character recognition, video analytics and many more are shifting into commercialisation phases, enabling firms to develop sophisticated surveillance programs across all forms of communication. And with the increasingly broad adoption of cloud services in compliance, AI-enabled compliance applications delivered as SaaS can now be deployed rapidly and at scale.
But I'm certain that for all the transformational benefits of AI, its adoption needs to be evolutionary rather than revolutionary. It's imperative that AI is thoughtfully implemented in a fashion that takes into account the expectations of regulators around transparency and governance.
Complementing existing lexicon-based approaches with domain adapted Natural Language Processing technologies is one such application that will ensure both rapid reduction in false positives with the right level of policy coverage. At the same time, investment in Model Governance and Model Risk Management will be critical in ensuring firms are measuring up in the eyes of regulators.  
Disclosure: This article is an advertorial and monetary payment was received from Smarsh. It has gone through editorial control and passed the assessment for being informative.