Financial Services (FinServ)
1 in 10 of All New Startups in Germany Are Fintech Companies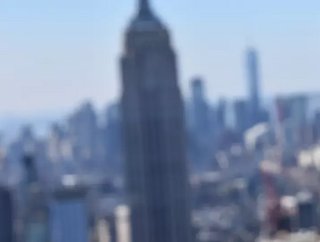 The "German Fintech Report" published for the first time takes a look at the flourishing start-up scene in Germany
A report compiled by the Germany Partnership association, which works in partnership with Germany's Federal Ministry of Finance and economic development agency Germany Trade & Invest (GTAI) has published a report exploring the fintech scene in the country. 
According to the research, Fintechs make up 10% of all new startups in Germany since 2018. This dominance indicates that the field of financial technology, which is known for being very active, has the second-greatest startup activity in the country's startup ecosystem after information and communication technology.
If fintech trends across the world are something to go by, this number will only increase as more people continue to choose financial technology services over traditional banking options. The report also found hubs with different focuses being built across Germany, such as Berlin or Hamburg - each with their own particular niche within the broader sector.
There are 639 fintech companies in Germany, according to the research. As the country's federal capital, Berlin has the most fintech startups with a share of 28% overall. Much of this success can be attributed to their proactive approach towards regulation, which makes it easy for startups with limited resources to launch without worrying about compliance issues. 
Established financial technology firms in Berlin concentrate on asset management and investment. On the other hand, banking-as-a-service (BaaS) is a popular option among newcomers since it allows them to come to market faster by leveraging partnerships with established banks.
Specialised market segments are on the rise
It comes as no surprise that Berlin is the leading hub for finance in Germany, given the city hosts one of Europe's largest financial services providers. However, there is growing interest from other metropolitan areas such as Munich, Hamburg, and Stuttgart to become active players too, especially as they begin to establish a unique selling point through specialised market segments and specific niches in their local economies.
Hamburg, for example, is attracting the majority of recently founded fintech firms. With around two-thirds of startups located there, the metropolis has the greatest concentration of fintech upstarts in Germany. They're primarily focused on blockchain-based solutions, such as decentralised finance (DeFi), although a few are also looking at payments.
In terms of venture capital, the Rhine-Main region hosts by far the most early-stage investment rounds. On the other hand, Baden-Württemberg has the smallest hub, with approximately eight per cent of all fintech startups.
A few years ago, it was difficult for new companies with limited resources to enter the fintech space because compliance issues made it complex and time-consuming. Regulators have been more proactive about trying to understand the potential of these businesses so they can work together instead of against each other. This relaxation in outlook and policies has incentivised many fintech startups to launch across Germany.
The study also reveals a recurring pattern: single-service providers. These fintech startups focus on a specific aspect of asset management and investment, with 230 firms accounting for around a third of the growing market. In general, there is a significant movement underway to break down the legacy banking sector.