Financial Services (FinServ)
Female Fintech Leaders Talk International Women's Day 2022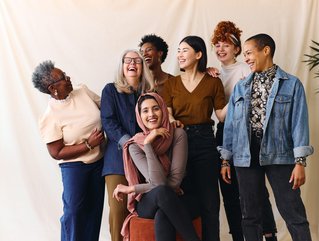 Stock picture, Getty Images
In recognition of International Women's Day 2022, we spoke to female Fintech industry leaders about what the date means to them, and the changing space
The world of finance has traditionally been a male-dominated space. Indeed, until 1968 in the US, women still had to obtain their husband's permission before being granted a credit card.
Half a century on and great strides have been made across all industries. Fintech is no exception. Better education, a shift in culture, and a new era of diversity, equality, and inclusion means women are now occupying a number of key roles that are transforming the financial industry globally. We caught up with a few of today's top female executives to find out what IWD means to them.
A spotlight on success
Miranda McLean, Global Head of Marketing, Banking Circle
"It gives me pause for thought that in the 21st century, and with so much that has been achieved in terms of creating a world with more opportunity, we still need to call out the bias that exists in so many parts of our daily lives. Leading the global marketing for a business that is wholly focused on financial inclusion, I see it as my responsibility to always think about diversity and inclusion in every part of what I do personally, and what Banking Circle does as a business. I am proud and excited by the words and thoughts that are contributing to our International Women's Day campaign."
Janthana Kaenprakhamroy is the CEO and Founder of Tapoly, winner of Insurance Provider of the Year at the British Small Business Awards 2018, and winner of the Technology Development Award at the European Business Awards 2021.
International Women's Day provides an important platform to shine a light on the amazing achievements of women across the world. The insurance, finance, and technology spaces are traditionally male-dominated and, while change is happening, there is still further work to be done to provide equal opportunities and support to women so they can thrive in these industries. The stories and accomplishments shared by individuals and organisations on this significant day inspire us all and have a vital role to play in driving change forward.

Miranda Mclean of Banking Circle
On changing culture and mindsets
Claire Trachet is the founder of Trachet, a female-led advisory disruptor that discusses the challenges around adopting an authentic identity for female founders forced to assume microaggressions in order to secure finance
"Social models are factually (still today) significantly biased against women and minorities (lower salaries, slower career path, lack of access to C-suite or board positions, fewer & smaller investments received). There is no chance of reaching a more balanced set of opportunities for women and men without making conscious choices to start with – just like getting into any new habit.
"Crucially, it is important to note that this is not advocating for the promotion of subpar businesses because they are led by women. It is about giving people a fair shot and owning the fact that biases run deep within businesses and institutions all around the world, including VC."
Charlotte Crosswell, Chair and Trustee, Open Banking Implementation Entity (OBIE)
"International Women's Day is an important reminder that whilst we have made significant strides in addressing gender inequality, there are still many barriers and challenges facing women today. There are many ways to reduce those barriers, including through financial innovation. The disparity in financial literacy between men and women continues to persist, and it is important to narrow that gap by providing women with the tools and information to move, manage and make more of their money.
"Open banking enabled products to have the opportunity to empower women, thereby increasing financial inclusion and literacy. Whether it's through help with managing the accounts of their small business, getting access to credit, or better understanding their personal finances, an increasing number of women benefit from these innovative financial services, helping to create a more equal society."
Lisa Ashford, CEO, Ethex
"I think International Women's Day is an important time to reflect, but also to address what more can be done to support female-led businesses. There are still significant challenges and biases relating to workplace culture and access to funding that make it difficult for women to set up or even think about starting a business. In our world, crowdfunding is very democratic by its nature and helps to break down barriers compared to boardrooms and bank committees. I'm pleased we have many female-led businesses and lots of female investors too. More always can be done across the industry, but importantly it's moving in the right direction (albeit more slowly than we would like) and I would encourage women everywhere as an urgent priority to take environmental and social action with their money this International Women's Day."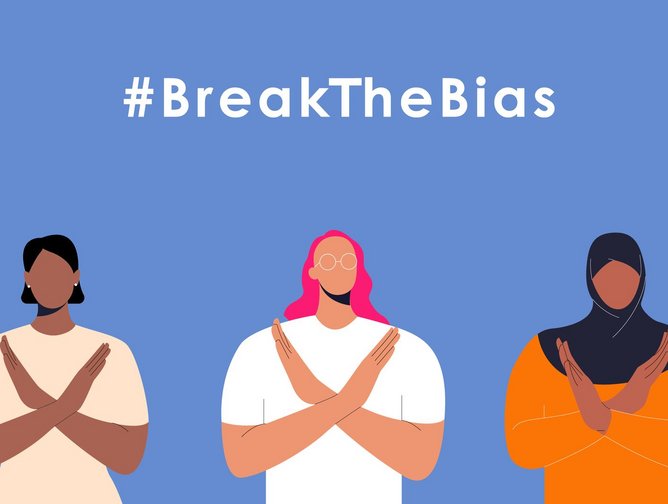 Stock picture, Getty Images
On 'breaking the bias'
Chi Eun Lee, EVP & Chief of Staff and Women@Paysafe Executive Sponsor
"To break the bias, we need to know it. We need to become more sensitive to not only the known, obvious biases but also the subtle ones that we aren't aware of, which limit women from reaching their full potential. I hope we get smarter about these hidden biases!"
Rachel McShane, CFO of Digital Wallets
"As an industry, if we want to develop and retain female talent, we need to get better at enabling a work-life balance which allows you to be a parent AND have a seat at the table. If the pandemic has taught us one thing about flexible working, it is that it can be more productive and by no means you are doing any less of the job, if anything you are doing more."
Carla McDonald, director of product management, claims, LexisNexis Risk Solutions, Insurance, UK and Ireland
It is a reminder that despite how far we have come, bias still exists and that it is on all of us to ensure that we help change that in any way we can to ensure people are treated fairly, without discrimination, and given opportunities to succeed.
On female leadership in fintech and insurtech
Alexa Grellet, Co-Founder & Commercial Director at HR DataHub
"One thing that I think would greatly move the needle for women in the workplace would be for organisations to invest significantly and systematically in leadership programs for women. For the programs to be effective, they have to be intersectional by nature, both on the participant side and the manager/mentor/leader side. Due to the historical lack of women in leadership positions, most women won't have had a female manager or leader in their working lives. This makes it really hard to get a point of reference, or a model to emulate, and often results in a lonely journey for new women leaders. I think that if women had better access to development programs, they would feel more supported in exploring their leadership potential in a conscious and healthy way. Not every woman aspires to be a leader, but every woman benefits from having a great female leader."
On highlighting DEI
Katharine Wooller is the MD Dacxi, the UK's leading crypto wealth platform, and an entrepreneur who has launched three successful fintech startups
"International Women's Day is hugely important for shining a spotlight on diversity and inclusion. Too long banking and fintech has been a male-dominated industry; I've worked in 95% male teams for much of my career! It seems madness to me to ignore 50% of the population, so we need genuine reflection on the barriers to such a wealth of female talent entering in the industry, and then of course retaining that talent.
On driving change
Nadia Edwards, co-founder of the Harrington Starr Group, a leading, London-based fintech recruiter
"The long-lasting effects of International Women's Day are about what happens when all the celebrations die down. We need to drive the equality mission forward for long after that one day.
To do that, we need to firstly raise awareness of the inequity, cement the acknowledgment then recruit allies and advocates to help drive change. Everyone needs to be part of that mission every single day of the year."