Yapily enables European open banking with American Express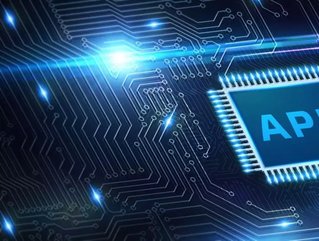 Open banking-focused FinTech Yapily has announced its partnership with American Express to expand payment options across Europe...
Open banking-focused FinTech its partnership with to expand payment options across Europe.
The mutually beneficial collaboration will allow American Express to broach new markets while Yapily receives assistance with rolling out its 'Pay with Bank Transfer' service.
Utilising an open API (application programming interface), the company is able to provide seamlessly integrated and accessible financial information. The platform has already been deployed to enhance the customer experience within banking, lending, accounting and more.
Currently available in 15 countries and over 180 institutions, Yapily's API is flexible and easily adaptable; new capabilities and areas for expansion are being continually assessed.
Enabling a superior customer experience
'Pay with Bank Transfer' will use advanced biometric authentication technology for transaction security and instant payment APIs for enhanced speed and simplicity.
"A key deciding factor in American Express choosing to partner with Yapily lies in the Fintech's industry leading API enabling them to retain their market-proven user experience," said Yapily's press release.
This is primarily because the company's API is deployed and works in the 'background', therefore enabling American Express to tailor and own the direct customer experience as it sees fit. 
"American Express is a leading global provider of payments services, and we're delighted to be merging our open banking expertise with its extensive network and trusted brand to unlock greater choice and increased benefits for businesses," commented Stefano Vaccino, CEO and Founder of Yapily.
"The partnership is the first real step to bringing open banking payments to everyone across Europe and the UK. Now, a significant number of international merchants will finally be able to access, and benefit from, an open banking API."
Building a partner ecosystem
This news represents the latest development in an ongoing series of established partnerships with other FinTechs and financial service institutions, including and .
The latter, an ethical FinTech attempting to provide reasonable loan options to NHS staff, is collaborating with Yapily in order to address the 80% of care workers struggling with debt during the COVID-19 pandemic.
Tim Rooney, CEO of Salad Money, stated that, at this time, people simply could not afford to be taking out unaffordable loans or stretching the limits of their overdraft:
"Now more than ever, we need an accessible, mid-cost credit market that will serve those who are currently excluded from appropriate and fair loan options.
"Through harnessing Yapily's technical expertise, we are able to continue taking on the flawed credit industry and deliver a completely new approach to lending. We believe that the principles of open banking should be adopted by all lenders to eradicate financial exclusion and open up low-cost loans for critical NHS workers."