Wirex: will the crowd fund the first million?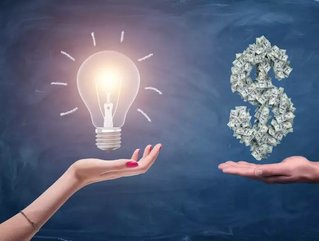 Wirex, the leading payments platform, has launched its first round of crowdfunding, with the ambition of raising £1m. Will it manage...
Wirex, the leading payments platform, has launched its first round of crowdfunding, with the ambition of raising £1m. Will it manage?
Officials from Wirex, a UK-based, industry-leading payments platform announced on Monday that it would be launching the company's first crowdfunding campaign through Crowdcube - an equity crowdfunding platform. The firm is looking to raise £1m (US$1.2m) so that it can continue to scale its provisions upwards.
To date, Wirex's campaign is expected to be one of the "largest and most successful campaigns carried out [by Crowdcube], who has already taken many startups to new levels of success." For anybody who wants to jump on this hype, you can now get involved by pre-registering to invest in the company. 
"Over the years, fintech has proven to be our most popular sector for investment, so I am excited to see Wirex, who is on a mission to take cryptocurrency into the mainstream, raise with Crowdcube. It's great that its loyal customer base and fans will have the opportunity to buy a stake in this innovative company," said Luke Lang, Co-Founder of Crowdcube
Who is Wirex?
Wirex came about in 2014 and over the years has become the "go-to crypto-enabled payments solution" for those looking for a slightly more decentralised alternative to the traditional finance options. The firm's vision is that of a digital economy accessible to everybody, anywhere in the world. Why? Because it will empower people to "benefit from a world where all currencies are equal." 
Wirex provides next-generation payment solutions that "give users the ability to buy, exchange, hold and spend multiple traditional and cryptocurrencies using one intuitive, centralised app, and the Wirex payment card." 
The Growth of Crypto
Cryptocurrencies are on the rise, with adoption rates escalating in recent years; "It's estimated that over 40 million people globally already use cryptocurrency, with a 240% increase in the number of blockchain wallet users over the past 3 years." 
A trend that has continued to grow since the COVID-19 pandemic began, Wirex believes this demonstrates that cryptocurrency is clearly relevant in the everyday lives of people around the world. It is according to this belief that Wirex has positioned itself in the market, fusing fiat currencies with crypto in contactless debit cards that can seamlessly switch between them, to process payments anywhere in the world. 
"Wirex has been making huge strides in changing the financial landscape, by making it easier for everyone to access cryptocurrency and spend it in the everyday. By offering a platform that bridges the traditional and digital economy, we are helping to encourage the mass adoption of cryptocurrency for future generations," concluded Pavel Matveev, CEO and Co-Founder.
EDITOR'S NOTE: After publishing this article, it has been announced that Wirex achieved its target in approximately one and a half hours. Its offering has subsequently gone into over-funding and has reached 248% of its original target.