Why fintech and crypto are transforming corporate payments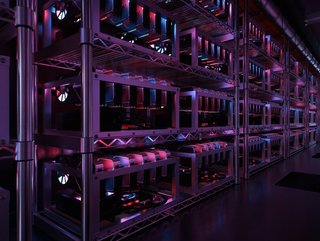 With new technologies and digital currencies, innovation is driving change in the corporate payments space. We spoke to the experts to find out more
As the world races towards an increasingly cashless world, the corporate payments space is transforming. There are ever-more innovative ways to carry out transactions and companies are demanding ever-faster, more friction-free solutions.

User experience is driving a change that has been accelerated by the global pandemic. But is this skyrocketing drive towards progressively cashless solutions sustainable?

Colin Neil, UK Managing Director, Adyen, says the biggest change in the corporate payments space over the past two years has been motivated by Covid. "The pandemic dramatically accelerated payment trends that were already starting to develop. Most notably, the transition to online commerce and the move away from cash. But something more significant developed as a result."

Neil points out that consumers have grown accustomed to fluid customer journeys. The line between the physical store and online blurred for even those most resistant to technology in the shopping experience, he says. "This mass shift required organisations to create seamless links between their stores, websites, and apps, which need a much more sophisticated payments solution."
Shanker Ramamurthy, Managing Partner, Global Banking & Financial Markets, IBM Consulting, says the single most impactful change in the corporate payments space over the past decade has been the dramatic shift in emphasis toward Real-Time: the instantaneous movement and settlement of cash and data.
"Real-Time is one initiative the entire world has in common, and it has tremendous implications for liquidity management, cashflow forecasting, and cash positioning. Corporates must ensure that enterprise resource planning (ERP) platforms/posting systems and reporting systems are current and equipped with adequate technology supporting the technical changes required for all systems to accommodate this new world order, as well the human resources needed for this new age," he says.

Fintechs embracing change and adopting innovation
Fintechs have embraced the disruption, to a point where innovations created by market newcomers, are dramatically altering the global financial marketplace.

Laurent Descout, CEO and co-founder of the Spanish digital bank Neo, says that delays caused by antiquated processes cost businesses money – and businesses are therefore opting for solutions that provide a more instantaneous transnational process – especially when it comes to cross-border payments.

"When working with traditional banks, opening an international account is a long, difficult, and painful process – and the transactions themselves can add further days. Businesses are also losing out on cost. With cross-border payments, many banks don't just charge the exchange rate and the FX margin, they also inflate the overall price."

Fintechs, however, provide the solution. "They are enabling businesses to set up their own international account with a multi-currency IBAN in their organisation's name. As a result, they can manage corporate cash flows and view trading history, market data and statistics, all in one place," Descout points out. "Virtual wallets then ease the process for making same-day payments. Businesses can use them to organise funds and store multiple currencies, ready for executing payments or a currency exchange.
Fintech competition in the corporate payments space
But, as an increasing amount of solutions are presented and technology keeps reinventing what is most effective, corporate payment service providers are in a constant race to stay ahead of the innovation curve.
Neil explains: "It all comes down to the fact that payments is more than just simply processing transactions – it's a strategic driver of the business, both from a customer experience perspective and operationally. There are so many ways that a payments partner can help enhance an organisation – those fintechs that constantly engage with merchants and think about how they can add value will stay ahead of the game."
He says that Adyen works continuously with its merchants to enhance its platform solutions and services, because it's critical to meet the needs of customers and improve operations so that they are always in line with the cutting edge of payment innovation. Providing embedded products is a new trend that is in increasingly high demand too.
"Ensuring our merchants are getting all the insights and intelligence they can from their payments is a key priority at the moment.

"We also recently announced our expansion beyond payments to build embedded financial products. These products will enable platforms and marketplaces to create tailored financial experiences for their users such as small business owners or individual sellers."

New corporate payment trends post 2022
As increasing the speed and agility of transactions is good for business, more companies than ever before are recognising the need to shift from traditional service. Neil says this will be even more important in the current environment where businesses face more competition for consumers' discretionary spend. "Adyen's research shows that those UK businesses that connect payment systems across their entire organisations (operations, marketing, sales etc) outperform their competitors, adding 4% to their growth. But, currently, only 21% of UK businesses take this approach," he points out.

Mary Ann Francis, Associate Partner Payments, IBM Consulting, says making use of the digital ecosystem is critical in driving the corporate payments space forward. "We like to ask the financial institutions and corporate clients whom we work with: 'What do you want to be good at? What don't you want to do anymore? Who can we get to help take those activities off your hands? Do you have a plan in place to make that happen?'"
She continues: "Back-end legacy systems have become commodities that can be replaced with cloud solutions and managed services, freeing up budget and personnel to focus on more strategic activities. Real-time Treasury Management, along with API-driven offerings, can grab incoming and outgoing payments and data, then report results in real time, prior to batch processing."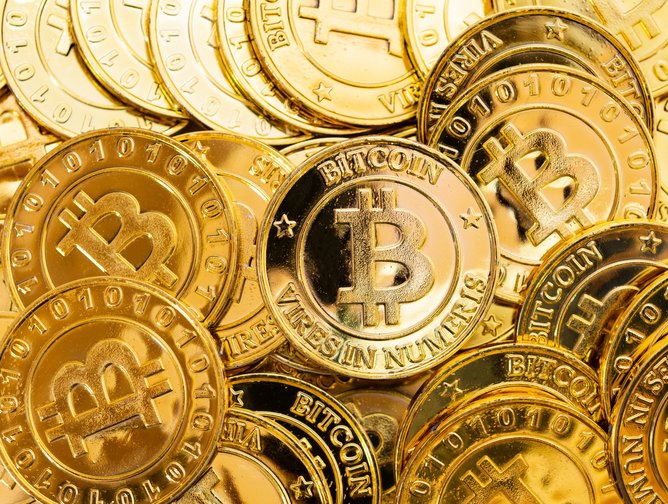 Crypto and CBDC reshaping the corporate payments space
Chris Harmse is the co-founder and VP of Revenue for BVNK, the London-based crypto-powered payments and banking platform for businesses. He says that using crypto rails – and stablecoins in particular – as a basis for international payments addresses all of these pain points and allows businesses to send funds instantly to anyone, anywhere in the world, and without needing chains of intermediaries to facilitate the transaction.
"The cryptocurrency market is under pressure at the moment, but we shouldn't let that distract us from the innovation that's taking place in the sector and what that means for the future shape of financial services. At the moment when you buy something online, the transaction doesn't happen on the internet – it happens outside. In contrast, blockchain and cryptocurrencies allow us to embed transactions in the fabric of the internet."
Harmse believes that, once spring follows the current crypto winter, there will be a renewed uptake of digital assets as a means of payment in mainstream businesses. "They will want to seamlessly integrate cryptocurrency-powered payments into their operations without having to manage any of the complexity of collecting and converting crypto, on-ramping customers, or managing payouts."
He points out that it's already possible for merchants to accept payments in cryptocurrency but receive settlements in standard fiat currencies. "We can expect to see services that allow businesses to bridge seamlessly between the crypto and fiat economies to win widespread adoption."
A digitally enhanced corporate payment system
The future of the corporate payments space will be shaped by new technologies and the development of DeFi, as well as the introduction of CBDCs. A truly integrated and seamless transactional environment will be the Shangri La of the industry. "Corporates want integrated, digital systems; platforms that simplify payments and FX treasury management in one place. In the current financial climate, businesses are having to consider various factors to protect their commercial gains," says Descout, who then adds that rising inflation and the high volatility in currency exchange rates are taking their toll – and businesses that have previously overlooked FX hedging will likely feel the biggest impact.
Francis concludes: "ISO 20022, the international standards methodology for exchanging data between financial institutions, will produce rich data in a highly standardised form, facilitating interoperability globally and generating significant efficiencies once fully adopted. In contrast, the myriad of formats currently used make it difficult at times for institutions around the world to exchange information easily."