Why enabling social media payments is essential for PSPs
By Sunil Jhamb, CEO, WL Payments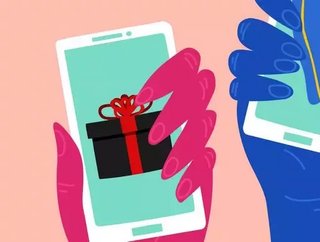 Sunil Jhamb, CEO of WL Payments, explores why payment service providers must react to social shopping as consumer adoption surges due to COVID-19...
 Social media shopping is a growing international trend with a huge potential for commerce. This has only been exaggerated by the COVID-19 crisis, with one global study reporting an increase in social media engagement of 61% over normal usage rates. Thus, payment service providers (PSPs) and other financial institutions should support their clients with social media payments, as the Coronavirus shutdown forced the future of social shopping to arrive on a much, much faster timeline. 
Firstly, PSPs need to offer a platform that can easily embed a payment method into social media posts. When customers see an item they like on a company's feed they should be able to pay for it instantly, without having to navigate through the product pages of the merchant's website, which inevitably results in far fewer dropouts. This also enables firms to capture larger numbers of casual, impulse buyers and a younger market, as the majority (58%) of 13-37-year-old consumers report being interested in purchasing items directly from social media feeds. Additionally, shoppers are able to share their purchases on their social media handles, which can boost companies' future sales. 
Payments must be smooth and quick
Retailers selling products with a strong visual appeal tend to be particularly successful on social media. But there is no reason why everyone, from artisan bakers to tool manufacturers, cannot succeed on social media channels as well. Regardless of the client's industry or background, PSPs must ensure that payments are smooth and quick, as tapping into social media audiences can be highly beneficial for everyone. 
It is also essential to provide an option of alternative payment methods. For example, QR code payments and pay-by-link are convenient, engaging and popular with younger consumers. Additionally, 'one-tap' payments speed up the buying process for returning customers, as they do not have to fill out their details again, while simultaneously building customer loyalty. PSPs should expand their payment methods as they are relevant for ecommerce retailers, as well as being appealing to social media shoppers. 
Mobile is a must
With so many people accessing social media on mobile devices, it is vital that payments platforms are compatible with these. Providing high-levels of security is also crucial, keeping in mind the evolution and rise in payments fraud. After all, one of the main reasons many shoppers are reluctant to pay via social media is the perceived ease with which hackers can access their personal details. Therefore, PSPs' and banks' checkout systems should make good use of security measures such as biometrics for authorisation and push notifications, warning banks when a payee's name doesn't match the account number. PSPs should also ensure that their platforms meet Level 1 PCI DSS and other data-security regulation requirements.
Overall, social media shopping provides many benefits to retailers, which is why PSPs need to provide a payments platform that provides the necessary features and supports social media sales.