What is Mastercard's new biometric 'wave to pay' programme?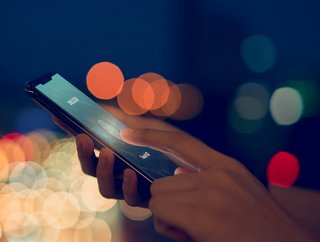 Mastercard has announced that it is rolling out a new programme that will allow shoppers to pay at the till with a smile or wave of the hand
Mastercard is piloting new technology that lets shoppers make payments with just their face or hand at the checkout point.
The payments giant announced it will soon roll out a new Biometric Checkout Program, which will lay out a set of standards for banks, merchants, and technology providers to adhere to when people pay using biometrics.
The card scheme is working with partners including NEC, Payface, Aurus, PaybyFace, PopID and Fujitsu Limited to launch the programme, which will provide an overarching framework of minimum standards, specifications and guidelines that address security, biometric performance level, and data protection in the context of in-store biometric payments.
"The way we pay needs to keep pace with the way we live, work and do business, offering choice to consumers with the highest levels of security," said Ajay Bhalla, president, Cyber & Intelligence at Mastercard. "Our goal with this new program is to make shopping a great experience for consumers and merchants alike, providing the best of both security and convenience."
Providing an easier customer experience
Participants in Mastercard's Biometric Checkout Program offer consumers the option to enroll into their biometric checkout services, in store or at home, through a merchant or identity provider app. Once enrolled, consumers can check the bill and smile into a camera or wave their hand over a reader to pay. According to Mastercard, the new technology ensures a fast and secure checkout experience, whilst also empowering consumers to choose how they want to pay.
For merchants, there are many benefits, from faster transaction times and shorter lines to greater hygiene and heightened security. The payments system can be integrated with loyalty programmes and personalised recommendations to help consumers find products they might be interested in based on previous purchases.
The use of biometric information for payments
The announcement comes alongside research that suggests 74% of global consumers have a positive attitude towards biometric technology, and the market for contactless biometrics technology is projected to reach US$18.6bn by 2026.
Biometrics have become increasingly common among consumers, due to smartphones with fingerprint scanners and facial recognition authentication technology, which in turn allows us to unlock devices, open apps and make payments with a tap or a glance. Biometric authentication can be fast and convenient, removing friction from the payments process and offering a superior customer experience. It also reduces the risk of a user forgetting their PIN and having to abandon a payment.
As this technology is increasingly adopted across the world, Mastercard said it is helping ensure all stakeholders maintain the highest levels of security and privacy to protect consumers.