US fintech Upgrade to launch BNPL services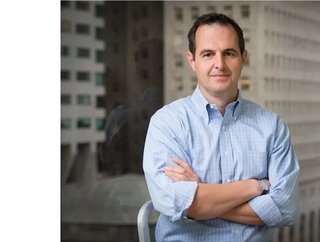 The US-based digital banking startup, Upgrade, has announced it is set to launch its own BNPL services in the next few months.
The move will see fintech, join the ranks of the world's leading online shopping lenders, Klarna, ApplePay, PayPal, and more recently, Revolut. 
Data shows the BNPL space has skyrocketed to become a $100 billion industry as a result of the pandemic which drove the growth of online shopping.
Upgrade's credit line services
Upgrade is a digital banking fintech that currently provides customers with payment cards and personal lines of credit. It was founded in 2016 by the French/American entrepreneur Renaud Laplanche - the former LendingClub CEO.
Laplanche grew LendingClub into the world's largest peer-to-peer lending platform, connecting investors with borrowers through its marketplace. 
But he was forced out in 2016 when executives alleged he'd lacked disclosure over irregularities with loan practices and personal investments. Laplanche then went on to found Upgrade that same year.
According to reports, Upgrade services differ from credit card offerings which enable users to 'revolve' their balance. Instead, Upgrade handles all the purchases made over the period of a month and then creates a manageable installment payment plan for resolving the debt. Upgrade's payment plans charge a fixed interest rate and run from six to 36 months.
Upgrade customer service
Upgrade's latest move will see the fintech offer a buy now, pay later-style product that allows customers to pay off their debt over a period of four months, without accruing interest. 
Speaking about the new launch, Renaud Laplanche told US news giant CNBC, that the service will provide better, low-cost credit lines for smaller purchases. He explained, "We are working on a version of the Upgrade Card that's better suited for smaller expenses. In that case, we don't need to charge interest because it's a smaller amount."
However, the fintech will differentiate its product in the marketplace compared to current competitive giants Afterpay and Klarna, by bypassing the merchant's checkout options to use BNPL installments, and instead, basing the BNPL services on the user's card. 
"What we like about embedding the product into a card is the broader acceptance," Laplanche said. "BNPL often relies on partnerships with merchants."
He added, "It's starting to get mainstream online. But not so much in-store."
Main image credit: Renaud Laplanche