UK fintech Wise raises £160m in latest funding round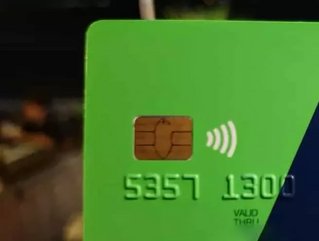 The global payments startup will use the capital to refinance its existing revolving credit line
The London-based fintech Wise, has secured £160m of refinancing on their existing line of credit through a syndicated facility which was led by Silicon Valley Bank's UK and EMEA Corporate Finance team.
Wise, which rebranded recently from Transferwise, was launched in 2011 and is a money transfer service provider that enables business and private customers to send money abroad without the burden of hidden costs. 
It's co-founders, Kristo Kaarmann and Taavet Hinrikus created the company because they wanted to offer a service that stopped the global practice of brokers and banks charging high and hidden fees to carry out international transfers - which were also slow to process. 
The £160m capital boost to refinance existing debt will help Wise by providing the ongoing, working capital it needs as the fintech's platform offers customers a cost-effective alternative to the traditional international transfer service offered by banks and brokers. 
Wise's product range includes a debit card, a borderless account, the money transfer service, and an Application Programming Interface (API) for larger companies and bank partnerships. In 2019, the fintech company also launched new products across Europe, the US, APAC, and the Middle East. It currently supports 2,500 currency routes and 54 currencies on the whole. 
Wise fintech valuation
Wise has experienced a sharp growth trajectory over the past five years and reached a £5bn valuation in July 2020 following its secondary share sale. Company data shows the fintech serves 10 million people globally and per month, processes more than £4.5bn in cross-border payments. 
It's expansion is most evident in it's employee base, which will grow by a third of its current workforce and generate an additional 750 jobs by the end of 2021.
Wise Credit line
According to reports, this is not the first time Silicon Valley Bank UK Branch has managed such funding credit line arrangements. The bank has facilitated similar syndicated facilities for other UK fintech and corporate clients.
Silicon Valley Bank is known to have a robust reputation for its work with technology, life science, cleantech, venture capital, private equity, and premium wine businesses. 
The bank offers industry knowledge and connections, financing, treasury management, corporate investment, and international banking services to its clients worldwide and has 27 US offices and seven international operations. 
It is also authorised and regulated by the California Department of Financial Protection and Innovation (DFPI) and the United States Federal Reserve Bank.
Funding partnership for Wise
Speaking about the funding round for Wise, Rosh Wijayarathna, Head of Corporate Finance, SVB UK and EMEA, states, "Supporting innovation, innovators and their investors is in our DNA, and SVB's Corporate Finance team is delighted to provide this facility to Wise. We are now seeing the UK create global market leaders and the UK ecosystem maturing as a world-leading innovation hub."
Thomas Easterby, Director of Corporate Finance at SVB UK & EMEA, said the move would help Wise plan its next growth stage and was an opportunity for SVB to forge a partnership with the up and coming startup. "Financing builds on our long-term relationship with Wise and showcases how SVB collaborates with innovation companies throughout the journey," he said. 
Wise's CFO, Matt Briers, agreed. He said,  "Our mission is to create money without borders – instant, convenient, transparent and eventually free. The revolving loan provided by Silicon Valley Bank will offer us flexible and efficient access to working capital, meaning we can continue bringing our service to as many customers as possible, regardless of where in the world they are."