Trump signs executive order banning Chinese payment apps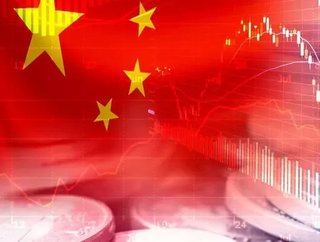 Alipay, WeChat Pay and QQ Wallet should be prohibited over data collection concerns, the Trump administration says...
US President Donald Trump has signed an executive order that would ban transactions with some of China's biggest apps. 
The order, due to come into effect in 45 days, long after Trump has left office, prohibits transactions with eight Chinese-connected apps, including some of the nation's biggest mobile payments services. Ant Group's Alipay, as well as WeChat Pay, QQ Wallet - both owned by Chinese tech giant Tencent - will be banned should it go through. 
Other Chinese connected apps, including instant messenger Tencent QQ, document digitiser CamScanner, file transfer tool SHAREit, video editor VMate, and WPS Office are also named in the order. 
Addressing Chinese "threat"
Mr. Trump said the order aims "to address the threat posed by these Chinese connected software applications" and clamp down on the potential for apps to collect private information about American users and make it accessible to the Chinese government. In the order, he draws parallels with a similar directive from the Indian government, which last year banned more than 200 apps to limit the potential for Chinese companies to collect the personal data of Indian nationals. 
"By accessing personal electronic devices such as smartphones, tablets, and computers, Chinese connected software applications can access and capture vast swaths of information from users, including sensitive personally identifiable information and private information," the outgoing President adds. 
He says the data could be used to "build dossiers of personal information" of American users and track the movement and activities of Federal employees. Software with connections to China are already banned from Federal Government devices. 
The Wall Street Journal reports that a preliminary injunction has been launched by a federal judge to block the order, a move appealed by the Trump administration. Two orders to ban TikTok in 2020 were successfully blocked by federal judges. The video sharing app, which has more than 1 billion users worldwide, is owned by China's ByteDance. The Trump administration offered the same anti-data collection rationale for its ban on US soil.