TransferGo and Visa introduce real-time global transfers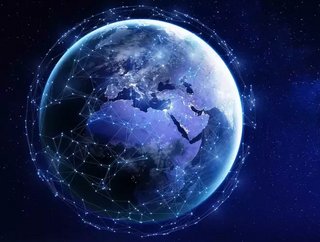 UK-based financial services company TransferGo has partnered with Visa to enable real-time international transfer services for customers...
UK-based financial services company has partnered with to enable real-time international transfer services for customers.
Launched in 2012, TransferGo was created by Forbes' 2017 '30 under 30' selectee Daumantas Dvilinskas. Inspired by first-hand experiences with legacy payments structures, Dvilinskas decided to create a company dedicated to making money transfers fast, affordable and secure.
TransferGo has won industry recognition as the '' in 2018 and has garnered positive reviews based on its transparency, trust and user experience. To date, the company has over two million active users.
A constant cycle of innovation
TransferGo's partnership with Visa will enable its services to scale around the globe. Currently available in 32 European markets, the collaboration has the potential to expand into 178 countries.
Utilising the service, customers will gain the speed and security of its infrastructure while conducting international payments. Users will not need to use online banking or an IBAN number; payments can be sent directly to a card.
Dvilinskas labelled the new development part of TransferGo's "constant cycle of innovation"; an ongoing commitment to examining the needs of customers and adapting services to meet them.
"This is why it is important to us to ensure more people across more markets can experience the benefits of flexible international remittances through easier, faster, and more secure services like Visa Direct." 
There are also benefits in terms of greater inclusion to the digital economy: "What is more, as the service continues to grow, customers could see availability expand further into Africa, Southeast Asia and the Commonwealth of Independent States."
The necessity of digital payments
A growing need for strong international digital payments structures has been since the COVID-19 pandemic. At a time when many companies and individuals are experiencing economic strains, the security, speed and ease of tech-driven solutions is needed more than ever.
This is a viewpoint shared by Tim Summers, Vice President, Visa Direct, Visa, who expressed his anticipation of an enduring and beneficial partnership with TransferGo:
"We look forward to continuing our ongoing work with TransferGo to make this possible through real-time payments to more consumers across the globe."