Stripe IPO is not an imminent event, says fintech co-founder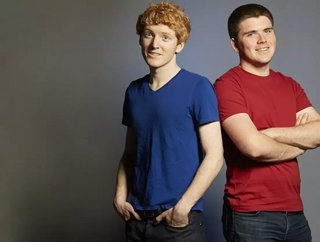 The fintech giant Stripe will remain a private company for the time being, John Collison has said
One of Stripe's co-founders, John Collison, has said publicly that the fintech giant will remain a private company for the time being, with no indication that it will pursue an IPO in the near future. 
Stripe was valued earlier this year at $95bn, and its major competitors include PayPal, Square, Adyen, and Checkout.com.
Collison, who was addressing an audience at the Fintech Abu Dhabi Festival in the UAE, told members of the press, "We're very happy as a private company," and went on to say that the company's founders believe the company is still in its infancy and has a long way to go. 
"Part of where our patience stems from is the fact that it feels like we are very early in Stripe's journey," he stated. 
IPO rumours for Stripe
The news that Stripe was considering an IPO in 2022, was initially released by Bloomberg earlier this year. However, it seems the digital payments fintech is currently focused on expanding its global reach, having launched in Dubai in June. 
According to Collison Stripe's future plans include extending its reach across the Gulf region to include service rollouts across the UAE, Qatar, and Saudi Arabia. 
A number of global clients are using stripe in the Middle East, such as food delivery giant Deliveroo and the gym wear brand, Squatwolf.
Collison said, "We launched here in the UAE in June only and we've seen this massive ramp-up. This is a massive region that is just starting to inflect in terms of its own growth," he added. "It feels like we are very early on that journey, we're still heavily investing."
Stripe cryptocurrency services imminent
Although an IPO won't be on the cards in the near future, the fintech could soon be heavily involved in cryptocurrency services. When questioned on Stripe's current status with crypto, Collison did not give a concrete answer but said it was not 'implausible' that there would be more headway made in that direction.
Stripe recently said it has established a team dedicated to crypto and "Web3," a term in tech that refers to a new, decentralised version of the internet.
Collison pointed out that there are a number of innovations coming out of the crypto market that is interesting. These include solana,  a competitor to ethereum, and "Layer 2" blockchain systems like bitcoin's Lightning Network, which has been created to streamline processes and transactions as well as cut costs.
In the past, Stripe has accepted payments in bitcoin but cited market instability as its reason for stopping backing currency in 2018. However, that now looks set to change, said Collison.
He added, "There have been a lot of developments of late with an eye to making cryptocurrencies better and, in particular, scalable and acceptable cost as a payment method."