Stripe integrates with Qonto through its Partner Programme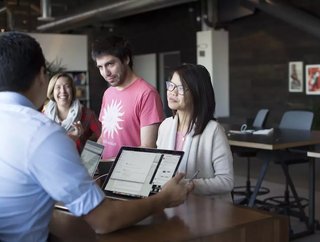 Jerome Tomasini is excited for Qonto to join its Stripe Partner Programme and integrate payment solutions to improve customer experience
Qonto is a fintech business for small-to-medium enterprises (SMEs) that provides flexibility and transparency through its digital payments services. It's 100% digital all-in-one financial management product, and services more than 200,000 customers across Europe.
The company has announced it is joining the Stripe Partner Programme with the aim of increasing digitisation in financial services, with only online services accounting for just 14% of global gross domestic product (GDP). Joining Stripe, a company that builds technology infrastructure for online economic activity, means Qonto will play an important role in transforming the industry.
As the European leader for SME-tailored services, joining the programme will allow Qonto to link payments services with Strip to create a more beneficial service for their clients, by automating receipts and invoices so they are attached to the correct transactions with no input from the user. 
Germain Michou-Tonning, Director of Partnerships at Qonto, says, 'We are thrilled to join Stripe's Partner Program'. 
'Our mutual customers benefit from Qonto's comprehensive payment solutions with Stripe's seamless payment platform. We are happy to be associated with Stripe to accelerate the long-term digitisation of merchants by providing them with the best tools to grow their online revenue sustainably', he continues. 
Jerome Tomasini, Head of Start-up Ecosystem Partnerships at Stripe for Southern Europe, explains how the company is delighted for Qonto to integrate with its solutions. 'Partners have been integrating with Stripe for years, more than half of our fastest-growing users are taking advantage of one or more Stripe extensions. We are delighted that Qonto is integrating with us today to provide a better overall experience for the millions of businesses that are growing on Stripe', Tomasini says. 

For more fintech insights, check out the latest issue of FinTech Magazine.