Stripe and Max Levchin back digital checkout Balance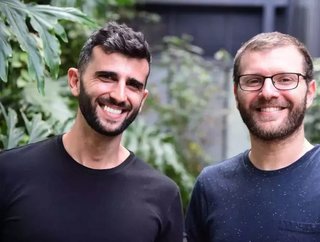 Pioneering B2B digital checkout platform Balance has officially launched, receiving support from notables Stripe and Affirm and PayPal founder Max Levch...
will utilise cutting-edge digital payments and risk-assessment technology to give "any merchant, marketplace or SaaS company" the ability to sell goods online and offline, with customers liberated to choose a wide variety of transaction methods.
Pledging "no fluff, no politics", the company's integrated platform aims to provide a transparent service based on solid communication and close collaboration. 
"B2B online payments, and ecommerce specifically, far outpace their counterparts in B2C. Yet, the digital experience lags behind, creating missed opportunities for growth," Bar Geron, CEO and co-founder, Balance. 
Highlighting that offline business purchases are often made using obsolete methods that are operationally challenging and inefficient, Geron added that Balance's principal aim is to bring the ease of credit card-based online transactions to these enterprises.
Innovating the B2B payments space
Although the company's technology and mission are exciting, what's equally interesting is the high-profile backing that Balance's concept has received so far.
Contributing to its US$5.5m seed fund are fintech luminary , , and and co-founder .
Features of the platform will include: 
A 'consumer-grade' checkout system
A single consolidated payout, regardless of how buyers choose to transact
Automated financing on fast and flexible terms
Automatic payout vendor onboarding
APIs to enrich payment capabilities
Levchin, also a partner at , commented, "I am pleased that my partners [...] have chosen to support Balance as Bar and his team prepare to accelerate their go-to-market efforts. [I'm] excited for what their innovative digital checkout platform will bring to the B2B payments space."
Tal Morgenstern, Partner at Lightspeed, was similarly enthusiastic: "With B2B commerce on the rise, the need for a modern digital checkout is becoming increasingly urgent. 
"Looking at its unique background and the progress it's made, we know [Balance is] poised to bridge this gap and become the de facto standard in B2B payments."
With the resounding support of some of fintech's most notable voices, all eyes should fix on Balance's future development. This company could turn out to be one of 2021's key digital payments innovators.
Pictured: Bar Geron and Yoni Shuster, co-founders of Balance
Source credit: Balance