Startup spotlight: OPay delivers payments without borders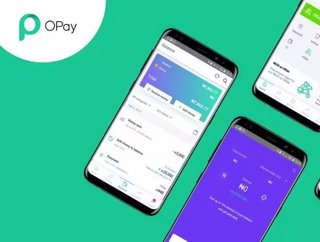 We examine the Lagos-based fintech startup OPay, which is endeavouring to deliver financial inclusion and borderless payments through a mobile platform
Established in 2018, OPay is a Chinese-backed venture founded on the principles of financial inclusion and strives to break down borders, whether physical or social, that would prevent achieving this goal in Africa.
The company's mobile-based platform incorporates important daily functions such as payments, transport, banking, savings, and food delivery. It does so in order to provide the 60% of unbanked and underserved people on the continent with an easy method for economic participation. 
Furthermore, in addition to consumer benefits, OPay also offers merchants a free POS system to stimulate the up-scaling of businesses. The 'mini POS' features:
Instant settlement

Low transaction charges (0.5% per transaction)

No hidden fees
The next fintech unicorn?
Following the company's expansion into Egypt in January 2021 and reports that it had processed over US$2bn by the end of 2020, OPay is now in talks to raise $400m of investor capital. If successful, this would take its valuation to over $1.5bn and make it Africa's next unicorn.
The company is certainly no stranger to attracting large investment: in 2019, it managed to raise $170m over the course of four months. Indeed, OPay's meteoric rise over the last three years (its value has tripled since 2019) could make it one of the fastest startups to gain unicorn status in the sector.
Yahui Zhou, CEO and Chairman of Opera, the Chinese software firm behind OPay, previously stated, "By incubating OPay and supporting the company through its rapid acceleration, Opera has also demonstrated its ability to leverage its brand and consumer reach to create attractive, fast-growing businesses on the African continent.
"We are highly pleased by the team's results and are excited to continue supporting OPay as the journey continues."
So far, its partners include high-profile organisations such as Google, MTN, and the World Health Organisation.

Image sourced from OPay