Financial Services (FinServ)
Top five fastest and slowest fintechs to become unicorns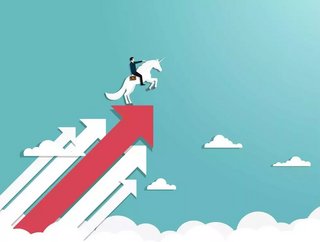 Achieving 'unicorn' ($1bn+ value) status is an oft-discussed and sometimes coveted symbol of success in the fintech world...
Achieving 'unicorn' ($1bn+ value) status is an oft-discussed and sometimes coveted symbol of success in the fintech world.
Here, we take a look at the top five fastest and slowest global companies to reach this significant milestone. 
However, as you read through the list, remember the words of Zego's CEO Sen Saar who recently, upon his business' own , advised against the "chasing [of] mythical creatures" to the detriment of developing solid products and good customer service.
Indeed: quality without success is sometimes unavoidable; success without quality is always inexcusable.
Special thanks goes to Traders of Crypto for the raw data informing this list. Find out more .
All images sourced from respective companies.
10: Slowest #5: Ivalua...
Ivalua helps companies gain a competitive advantage through the strategic management of their procurement spend. As of writing this list, it manages over US$500bn in spend through a comprehensive 'source to pay' platform that provides value and best-in-class capabilities.
Country: US
Founded: 2000
Years until unicorn: 19
09: Slowest #4 OneConnect...
A leading technology as a service (TaaS) platform for FSIs, OneConnect believes that cloud technology is essential to digital transformation, increasing revenue, managing risk, and reducing operating costs.
Country: Canada
Founded: 1998
Years until unicorn: 20
08: Slowest #3: Pine Labs...
Pine Labs considers itself to be shaping the future of merchant commerce in Asia. It provides POS mobile solutions that facilitate credit and debit card transactions for merchants.
Its past investors include Temasek Holdings, PayPal and Mastercard.
Country: India
Founded: 1998
Years until unicorn: 22
07: Slowest #2: BGL Group...
Still one of the foremost digital distributors of insurance in the world, BGL's progress to unicorn status has been a long but ultimately rewarding journey. It is currently valued at over $3bn, making it one of the sector's most valuable insurtechs.
The company's core values encompass ambition, authenticity, creativity and unity, as well as drive to provide a superior customer experience.
Country: UK
Founded: 1992
Years until unicorn: 25
06: Slowest #1: Radius Payment Solutions...
Producing the UK's first variable cost fuel card (Crystal Fuelcard), Radius' sophisticated tech is backed by telematics, IoT, and tracking capabilities to help control fleet fuel costs.
Operating in Manchester, now has an established presence in almost 30 countries and dedicated offices in the APAC region. However, despite being recognised as a national leader in its field, it still took almost three decades to reach unicorn status.
Country: UK
Founded: 1990
Years until unicorn: 27
05: Fastest #5: ZhongAn...
Currently one of the most formidable online-only insurance providers in China, ZhongAn only took two years to exceed a value of US$1bn. In 2017, it was listed on the HKSE and managed to raise $1.5bn on its opening day.
Despite the challenges of 2020, including greater regulatory scrutiny on big tech, the company still managed to turn an $85m profit. Clearly, ZhongAn's fast-paced momentum since being founded in 2013 isn't dissipating.
Country: China
Founded: 2013
Years until unicorn: Two
04: Fastest #4: Ual...
Despite only being available in Argentina (at this time), Ualá's personal financial management app certainly didn't lack momentum as it raced to unicorn status in only two years.
Linked to a Mastercard prepaid card, the app enables customers to conveniently manage a wide spectrum of transactions and track expenses. Moreover, Ualá protects the user with biometric security authentication based on a registered selfie.
Country: Argentina
Founded: 2017
Years until unicorn: Two
03: Fastest #3: Linklogis...
Backed by Chinese tech giant Tencent, Linklogis is an example of supply chain financing (similar to ill-fated ).
The fintech helps to resolve corporate capital issues by boosting cash flow. Customers can easily receive invoice/purchase order finance online, a process facilitated by "robust data analytics" and blockchain.
Country: China
Founded: 2016
Years until unicorn: Two
02: Fastest #2: Figure Technologies...
With seven offices spread around the US, Figure's more than 20,000 members use the company's digital asset manager platform.
Over $1bn in equity has reportedly been unlocked so far, using a potent combination of blockchain, AI and data analytics.
Country: USA
Founded: 2018
Years until unicorn: One
01: Fastest #1: Brex...
Brex is trying to facilitate the digital transformation of business at large. Recognising that companies that even a decade ago might not have interacted with technology now have cloud strategies, apps, and other digital tools, Brex is having them realise their potential.
The company has managed to raise $465m in VC funding so far. As the digital transformation trend continues in the wake of COVID-19, Brex's continued success is a likely result.
Country: USA
Founded: 2017
Years until unicorn: One