Standard Chartered Bank creates new metaverse experience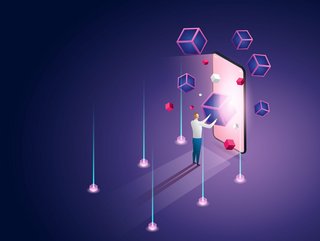 Standard Chartered Bank has become the latest major bank to enter the metaverse, partnering with The Sandbox, to create a metaverse experience
Standard Chartered Bank (SCBHK), a leading international banking group, has announced a new partnership with The Sandbox, a leading decentralised gaming virtual world, to create innovative experiences for clients and its community.
It is the first bank to acquire virtual land at The Sandbox metaverse's Mega City district, a culture hub based on or inspired by Hong Kong talents.
Creating new virtual experiences for customers
Led by SC Ventures, Standard Chartered Group's innovation, fintech investment and ventures arm, SCBHK will actively engage its clients, partners, staff, and the tech community, to explore co-creation opportunities in this new space. It has the goal of building new experiences for clients, as well as bringing the local sports and art communities into the metaverse.
Mary Huen, Chief Executive of Standard Chartered, Hong Kong said: "The metaverse is a vision for the next phase in the internet's evolution, bringing new possibilities and unique experiences through the use of immersive technologies. Our involvement in the metaverse allows us to reimagine our relationship with existing and potential clients on this new platform and our approach to enhance client journeys. Having acquired virtual land in Mega City, a natural choice for the Bank given its distinctive Hong Kong theme, perfectly fits with our promise of strengthening our continued presence in Hong Kong, whether physical or virtual."
Joining other banks in the metaverse
SC Ventures has been investing in disruptive financial technology and exploring alternative business models for the Bank. The innovation arm will continue to drive the Bank's entrance into the metaverse and exploration of future Web 3.0 opportunities.
Alex Manson, Head of SC Ventures, Standard Chartered, said: "For the past few years, we have been building business models in crypto, digital assets and see the rise of the metaverse as a critical milestone in the Web 3.0 evolution. We are excited for this opportunity to explore and innovate in partnership with The Sandbox, but also with our clients and partners who will play a crucial role in how this space develops."
Standard Chartered Bank will be joining other financial companies in the metaverse such as JP Morgan which has set up shop in Decentraland, a virtual world in which users can buy digital plots of land. According to Yahoo Finance, Decentraland has a monthly active user base of about 300,000 people and 18,000 daily users. HSBC Holdings, one of the world's largest banking and investment institutions, recently launched a fund for investing in the Metaverse for clients across Asia. The portfolio aims to attract high and ultra-high net worth investors and their clients from Hong Kong and Singapore.