Soaring inflation sees people turn to BNPL, finds RFI Global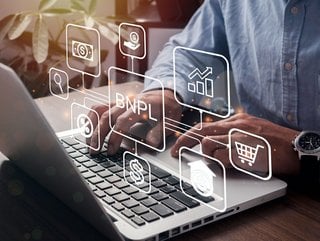 A new report released by RFI Global looked at BNPL attitudes across Europe, Asia Pacific and the US, finds more consumers taking flexible payment options
Millions of consumers globally are now choosing Buy Now Pay Later (BNPL) services as a more responsible way to manage the cost of their online and in-store purchases due to their own cash flow, compared to alternatives like credit cards.
This is according to a new report by RFI Global, a global data and insights consultancy exclusively for financial services. The report 'The Global State of BNPL: How banks and providers can champion customer interest', looked into the attitudes and use of BNPL credit across Europe, Asia Pacific, and the US.
People are turning to BNPL to manage their money
What appeals to shoppers most when they choose the BNPL option at checkout (across all markets surveyed) is: no interest charges (33%), convenience (33%), improved cash flow management so that they can pay other expenses (28% globally) and helping them to budget (31%).
Consumers surveyed by RFI Global display a level of aversion to debt and do not want to buy things they cannot afford, even ranking this as one of the key reasons why they do not use BNPL.
"The majority of BNPL users are millennials who want to manage their money more efficiently and avoid debt," said Kate Wilson, Global Head of Consumer Credit, Deposits and Payments at RFI Global. "Indeed, our research suggests that most BNPL users are averse to debt. They want to buy what they can afford and are aware of the dangers and cost of credit.
"BNPL's simple credit model provides a convenient way for them to spread the cost of some purchases over several weeks or months in equal payments, assisting with budgeting without resorting to a loan, going overdrawn or putting the expense on credit cards. They can buy what they want, when they want, and take full advantage of promotions or sale items."
Trust still needs to be earnt
Despite BNPL's growth, consumers trust banks more than they do the pureplay BNPL providers such as Afterpay, Clearpay, Klarna and Affirm, the RFI Global report finds. In the UK for example, consumers surveyed feel that a BNPL service offered by a bank would be more secure (36%), more widely accepted (31%), and more reliable (31%). More than half (53%) of consumers would consider a BNPL service offered by a bank extremely appealing compared to 35% who rate a dedicated third party BNPL provider the same.
"The high degree of consumer trust in banks presents an opportunity for them to launch their own services," suggests Wilson. "Some banks are already dipping their toes in - such as Barclays through its partnership with Amazon - and many more are considering the launch of BNPL services. To compete, banks will need to leverage their trust advantage and improve upon the focus that the fintech providers place on providing a great customer experience. They will also need to remain competitive on price and other incentives. Banks have a limited window of opportunity to do this before fintech BNPL brands win customer trust and loyalty themselves."