PayPal to let customers withdraw cryptocurrency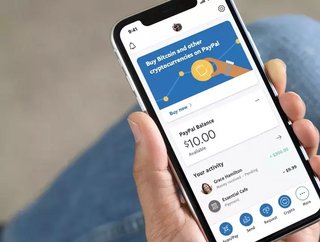 The online payments giant PayPal will allow the withdrawals to third party wallets
PayPal will allow customers to move cryptocurrency holdings off its platform via third party wallets. Currently, the San Jose, California-based online payments giant has enabled users to buy and sell digital currencies through PayPal since October 2020.
The new move was announced by Jose Fernandez da Ponte, who leads PayPal's blockchain unit, during Coindesk's Consensus 2021 conference.
Ponte explained, "We want to make it as open as possible, and we want to give choice to our consumers, something that will let them pay in any way they want to pay."
He continued: "They want to bring their crypto to us so they can use it in commerce, and we want them to be able to take the crypto they acquired with us and take it to the destination of their choice."
No data has been announced in terms of when the feature will go live, but Ponte also confirmed that PayPay will allow customers to move Bitcoin and other cryptocurrencies to third party services will also apply to the platform's popular mobile payments service Venmo. 
The news follows on from PayPal's recent announcement by CEO Dan Schulmen, that public demand for cryptocurrency services on the global payment platform has exceeded the company's expectations.
"Demand on the crypto side has been multiple-fold to what we initially expected. There's a lot of excitement," Schulman said during an interview with TIME.
Rumour has it thatPayPal plans to launch its own stablecoin some time in the near future, but da Ponte downplayed the notion when asked about the prospect. "This is way too early," he said. 
Cryptocurrency made simple
Cryptocurrency was first introduced in 2009 - with the launch of Bitcoin

Cryptocurrency can be used in online transactions and has been referred to as the internet's own virtual currency. As such, it exists in unique pieces that can be moved from one person to another, just like real cash

Globally, an estimated 270,000 transactions of cryptocurrency occur every day

Cryptocurrency uses blockchain technology in order to function as a transferable payment system. 

Blockchain is essentially an online ledger that records the passing of ownership of the cryptocurrency, from one person to another

There are numerous cryptocurrencies and each form has a unique set of usage rules. See our analysis of the most unusual cryptos

here.

Cryptocurrency is bought and sold through special exchange platforms, the most popular of which are Bitfinex and Coinbase