Payhawk receives high investment in a Series B round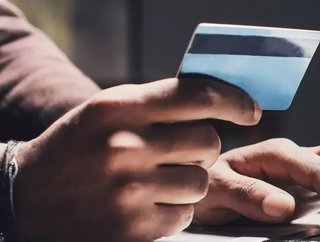 Hristo Borisow of Payhawk is now looking to drive its payment solutions forward following a highly-lucrative Series B funding round, raising US$112mn
Three years is a very short time in business, especially for a company that is developing technology. The FinTech market is booming with innovative ideas for payment technology and expense solutions, which can be seen in the latest activities of Payhawk, a fintech startup that has recently undergone a successful Series B funding round. 
The Europe-based fintech start-up received a company valuation of US$570mn, which contributed to its achievement of US$112mn of funding. The funding round took place just seven months after its Series A, which closed at US$20mn and it seems the company has since drawn the interest of some high-level investors.
FinTech investments improve day-to-day business functions 
Existing investors QED Investors, Earlybird Digital East and Eleven Ventures were involved, as well as the US-based investor, Greenoaks—the organisation that has funded other startups, such as Stripe, Gorillas, Robinhood, Brex, and Checkout.com. 
A partner of Greenoaks, Patrick Backhouse spoke of the benefits that Payhawk will bring to businesses, which will be driven by the investment round. 'Ask any business owner, and they'll tell you that managing corporate spend is among the most frustrating parts of running a company. It requires significant manual work that consumes employee time and introduces substantial room for error', says Backhouse. 
'Payhawk turns a fragmented process into a seamless one, providing a single place to manage the entire spending lifecycle from company cards to expenses and bill payments to invoices. We've been thrilled to see how fast they've grown, already serving a truly global customer base that's attracted by powerful and delightful software. We think that painful expense reports and bill payments should be a thing of the past, and we are excited to partner with Payhawk on the way to getting there'. 
Payhawk is the current service provider for 27 countries across Europe, with offices based in London, Sofia, Berlin and Barcelona, supplying company card packages and a spend management platform. With the launch of a credit card on the anticipated in early-2022, Payhawk is also looking to expand its footprint, by opening new offices in the US, Netherlands, France, Australia and Singapore. 
Payhawk develops integrated payment solutions
The company was founded to tackle the overuse of manual processes in the finance sector, which are time-consuming and less cost-effective. By combining payment elements into one platform, Payhawk has created a seamless process for businesses. 
This year, the company has introduced various enticing features to its platform, including 3% cashback, free bill payments and integration with Apple Pay and Google Pay available in 30 countries. Since it first appealed for funding in its series A round, the company received a 663% increase in transactions through its platform, with continued growth hitting 45% per month since October 2021. 
'Our strong product background and engineering team allow us to move at break-neck speed', says Hristo Borisow, Chief Executive Officer and Founder at Payhawk. 'This, in turn, will enable global enterprises and fast-growing technology companies to transform how they manage their company spending and improve efficiencies while unlocking employee time to be better spent elsewhere'.

For more insights on fintech industry events, check out the latest issue of FinTech Magazine.