Online lending: The cost of the BNPL revolution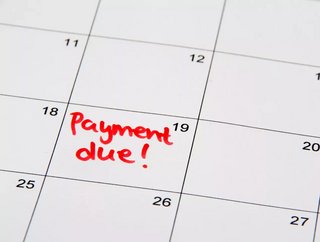 We spoke to Leon Muis, CBO at Yolt Technology Services about the pros and cons of BPNL and changes in the industry
With the recent announcement that Apple is to enter the BNPL sector, companies that have been coasting on the new online lending wave will no longer be kings of their realm. Online lending has gone mainstream - or even household with the new market entrants that include Paypal and eBay.
But what are the pros and cons of this new, online lending revolution? Is it good for the economy and the small customer? Or is it simply fuelling a movement of irresponsible spending in the younger generations? 
Q: What are the main drivers behind the online lending revolution in fintech?
The COVID-19 pandemic has been one of the main drivers behind the online lending revolution in fintech. It has affected businesses in terms of both revenue shortfalls and the need for fresh capital to fund potential substantial updates to premises, products and route to market. It has cut in-person business and triggered a full move to online trade and remote working for many, which for some businesses is the first time they have had to transition to a digital-first approach.  
Whilst this has preserved or opened new revenue streams for some businesses, it is not without both challenges and costs, and some haven't seen these benefits. Loans have proven to be a much-needed lifeline for businesses, and according to a 2020 McKinsey survey, almost a quarter applied for business rate relief and deferral of tax payments, with smaller numbers having sought loans, claimed statutory sick pay, and requested protection from eviction.
Q: Is increased and potentially less regulated online lending good for the business economy or problematic? 
In an attempt to speed up the delivery of support loans the Government lowered credit checks for loans under £25k, and this has resulted in an increase in fraud through duplicate applications, business impersonation, inaccurate self-certification, and organised crime. Furthermore, for some businesses, these loans simply delay the inevitable, with missed or late payments having a negative effect on future credit.
However, when carried out properly, online lending can be very safe. Yolt Technology Services (YTS), the leading open banking provider, has recently made its tried and tested Account Information Services (AIS) available to UK business lenders, to provide enhanced data insights and support credit decision processes. With bank-grade data security built-in, the enhanced data insights of YTS' AIS can support business lenders to make faster, better decisions on creditworthiness and affordability.
YTS hope to assuage risk concerns and funding availability by providing enhanced data insights on new loan applications, which should ultimately lead to faster, safer lending decisions, with a clearer view of the associated risks on top of a more up to date data set which can be used for both identification and affordability purposes.  
Q: What new online lending technologies are disrupting the market?
Real time data from AIS can offer a more accurate way of calculating credit risk and ensuring repayment plans are suitable for the business. This can speed up onboarding during a time when delays could result in liquidation for businesses, so AIS has the potential to save thousands of businesses throughout the UK by making financial data sharing secure, real-time, and reliable. 

Last month, YTS launched a Cashflow Analyser tool, a solution powered by AIS that gives credit underwriters deeper insights into the cash flow of credit applicants and customers to streamline and simplify affordability assessment processes. The tool enables real-time and historic analysis of up to 18 months' worth of customer transaction data and it presents a unique solution to those businesses who may have experienced fluctuating sales and revenue due to the impact of Covid-19 and therefore deemed not eligible for various forms of credit.
With no integration period or technical input required, lenders can access the off-the-shelf, white labelled solution quickly and smoothly through the YTS Cashflow Analyser portal to complete immediate affordability checks.
Main image credit: Getty
Leon Muis, Chief Business Officer at Yolt Technology Services, is an Open Banking and PSD2 expert. He describes himself as a "driven Fintech and Retail banking professional with a broad international background and analytical mindset."