Apple to launch BNPL service with Goldman Sachs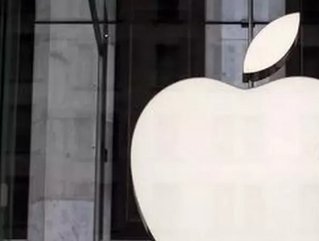 Apple will use Goldman Sachs as the loan provider, reports suggest
Apple Inc is working on launching its own By Now Pay Later (BNPL) scheme in collaboration with Goldman Sachs.
According to reports, news of the move has sent BNPL providers shares plummeting, as the US technology giant moves into a new area of fintech services. Fiscal data shows Afterpay Ltd, Zip Co, and Sezzle were all affected by the announcement. 
BNPL US growth potential for Apple
Called Apple Pay Later, the BNPL play will be available for all Apple Pay purchases made with any card as well as being linked to the Apple Card.
The news puts Apple in direct competition with a number of firms BNPL that have enjoyed the market boom since services took off a few years ago. 
A recent Bloomberg report on the news stated that Apple Pay users would divide their installments into four, interest-free payments - with the option of extending the payback time to several months with added interest. But both Apple and Goldman Sachs are yet to make an official comment on the subject. 
A statement from Jefferies analysts noted that BNPL penetration in the US market currently amounts to just 2% of online sales, providing ample opportunity to expand the services. 
The BNPL boom has been exacerbated by the pandemic and the boom in online sales, as well as customers seeking more flexible payment options. It has also attracted the attention of mainstream firms such as PayPal.
The entry of Apple into the BNPL space will crank up the competition for smaller operators in a sector where dedicated BNPL firms such as Klarna, Quadpay, and Affirm are already jostling for positions. 
Paypal BNPL services
The news also follows on from Paypal's launch earlier this week of its own BNPL services in Australia. Paypal has openly challenged the sector by not charging late fees, an element that earned other operators such as Afterpay, an estimated AUS$70mn in 2020. 
A spokesperson for Afterpay issued a statement on the company's behalf, saying, "many BNPL players, each of which operate a different model and generate revenue in different ways" while "competition reinforces the significance of the sector".
Reuters also reported a reaction from Zip which said the move by Apple was simply a "validation that what Zip has been doing is resonating with customers and merchants."