Nuim: Simplified payment solutions for fintechs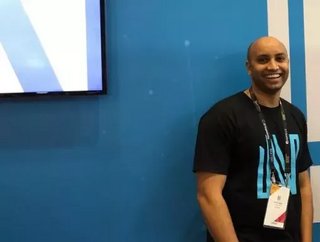 Nuim creates seamless global payment solutions for businesses
As the world becomes increasingly cashless, fintechs offering groundbreaking solutions for businesses are leading the charge in future-proofing commerce. 
Nuim, an advanced payments platform based in Singapore, is currently working on making global, digital transactions as seamless as possible.
Founded in 2015 as InstaReM, and recently rebranded as Nuim, the fintech acts as a universal plug for financial services. 
Using agile and modular solutions, the company serves a diverse spectrum of customer base from individuals to financial giants and offers tools and infrastructure creation that cater to every level. 
Demand for embedded finance
Nuim's creation and growth have been driven by a demand for embedded finance. Reports show that consumers have lost faith in incumbent financial services on a global scale, with data revealing that 49% of SMEs do not trust their main bank to manage the financial success of their business.
According to a recent report by SalesForce:
68% of customers also have heightened expectations of companies in terms of digital capability since COVID-19

A further 88% believes businesses need to fast-track their digital initiatives since the pandemic

And 52% expect services to be personalised through the use of AI and data
Asian payment mesh
Backed by Vertex Ventures, Fullerton Financial Holdings, Global Founding Capital, GSR Ventures, and SBI-FMO Ventures, Nuim has created a payment network that is being leveraged by individual and corporate customers alike, 
The fintech's configurable, multi-featured platform, MassPay also helps corporate and SME users to manage and control their high-volume remittances to multiple beneficiaries across a range of currencies. The service is available through a streamlined pathway that lowers cross-border transaction fees by up to 80%.  
Customer connectivity
Currently, the Nium platform connects businesses to the world's payment infrastructure through one API. The modular platform manages Pay In, Pay Out and Card-Issuance enables banks, payment providers, and businesses to collect and disburse funds in local currencies to over 100 countries. The technology also issues physical and virtual cards globally.
Nuim is licensed in the EU, Australia, Canada, Hong Kong, Malaysia, India, and Singapore. Its business model and services have been recognised on industry-leading platforms such as Singapore Fintech Festival and India Fintech Awards in 2017.