Moorwand, Tribe and MultiPass form strategic partnership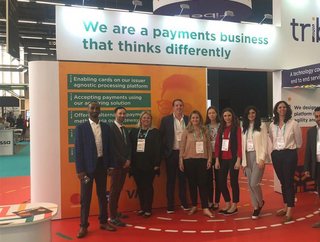 UK digital bank MultiPass is teaming up with Moorwand and Tribe to deliver payment cards for European business clients and to streamline payment services
The London-based challenger bank, MultiPass, which specialises in multi-currency cross-boarder payments, has forged a strategic alliance with Moorwand and Tribe Payments.

MultiPass was launched in 2017 as part of the Dyninno Group and provides smart financial solutions, such as current accounts and global currency operations. The challenger also offers a single account for multiple banking needs to cover all global business operations.

A new strategic partneship for card payments

The new collaboration will see MultiPass offer BIN sponsorship and issuing services, and Tribe payments, launching corporate payment cards. Meanwhile, Moorwand Digital Banking delivers the ability to make and receive payments using Moorwand's digital payments platform.

Reports suggest the technical processing infrastructure as well as 3D Secure and risk-monitoring capabilities for the card-issuing project are handled by Tribe Payments – a modular and future-ready payments technology provider. Certified to offer Visa, Mastercard, and UnionPay, Tribe also provides a secure and scalable solution, enabling MultiPass to access a wide range of technical capabilities for innovation and growth.

Alex Reddish, Managing Director at Tribe Payments, explained, "The cross-border business banking space is an essential and exciting area of fintech – we're proud to help MultiPass bring these new services to market quickly in response to customer demand."

New cards offerings via MultiPass and Tribe

According to reports, both virtual and physical cards can be ordered, activated, and fully managed by customers inside the MultiPass payment platform.

The solution, executives say, streamlines the management of international finance for MultiPass customers by providing them with an additional method to carry out online purchases.
The cards will enable holder to pay for travel bookings, web services, business subscriptions, and to handle other daily expenses. The prepaid cards are also available in GBP and EUR to companies registered in the UK, Ireland, the Czech Republic, Hungary and several other EU countries.
Speaking about the partnership, Konstantin Zaripov, Managing Director at MultiPass, said the card launch has already commanded high demand. "We acknowledged the need communicated by our customers, and we are happy to deliver. Combined with our multi-currency accounts, the corporate card solution we created with Moorwand and Tribe will provide even greater payment flexibility to companies with cross-border business activity. We are now a step closer to becoming a one-stop shop for all international business banking needs." 
Luc Gueriane, Chief Commercial Officer at Moorwand, explained, "MultiPass has shown impressive growth over the past year, having processed over €800 million worth of transactions."
He added, "This only shows the necessity of the service. We are happy the company has chosen us to reinforce their multi-currency payment product and I am certain this development will allow their customers for a better, faster and more convenient transfer service."